Dr. Maulika Patel (Dentist)
11 Years Experience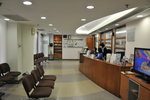 About Dr. Maulika Patel
Cosmetic & Implant Dentistry
Dr.Maulika had completed her graduation from Govt.Dental College (B.J.Medical College Campus).She is running her private clinic successfully since last 5 years.

She got an ISO 9001-2000 Certification for her clinic to apply & maintain all international standardized criteria of sterilization,& manage her clinic according to standard.

Her vision is to provide outstanding and high quality dental care services with excellent facilities and treatment with advanced technologies to valuable patients with affordable charges to everyone.

She has vast experience in dental care treatments from last five years like placing and restoring dental implants, Tooth Whitening, Cosmetic Dentistry, Ortho Dontics, Dental Jewellery, Periodontics, Laser Dental Treatment, Dental Hygiene, Stain Removal, Oral Surgery.

As a part of her interest in cosmetic & implant dentistry she gathered knowledge by attending number of courses & get training of cosmetic & implant from national & international mentors.
Clinic Address & Location
Om Children and Dental Hospital
2nd Floor, APM Shopping Mall, Satadhar Cross Road, Opp. Sun-n-Step, Bhuyangdev, Ahmedabad
Experience
Consultant Dentist at Om Children & Dental Hospital, Ahmedbad.
Memberships
- Indian Society Of Oral Implantologists (ISOI)
- Academy Of Implant Dentistry (AOID)
- Indian Academy Of Aesthetic & Cosmetic Dentistry (IAACD)
- Society For Oral Laser Application (SOLA)
- Indian Dental Association (IDA)
- Dental Practitioner Society (DPS)
Core Interest Areas
Dental implants
Cosmetic Dentistry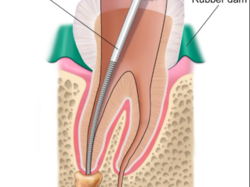 Root Canal