Dr. Ankita Sirohiya (Gynaecologist)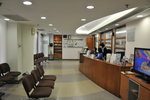 About Dr. Ankita Sirohiya
Dr. Ankita Sirohiya believes in patient's autonomy and patient-centred care. She strongly encourages the patients to take their own decision, rather than imposing her own decision on her patients.

She passed MBBS from Calcutta Medical College, with Honours and awards like Class-Assistant (the "Best Student"). She completed her MS from R. G. Kar Medical College, Kolkata, which is the Regional Institute of Obstetrics and Gynecology of Eastern India where she has performed more than 1000+ cesarean sections and 2500+ vaginal deliveries. She subsequently obtained DNB from National Board of Examinations. She pursued training courses in Ultrasound and Laparoscopy. She is FMF London certified in performing first trimester ultrasound.

A specialist in treating of pregnancy and related disorder, treatment of irregular periods, females, who are facing with the issue of absence periods or no periods, can go forward to treat by her. She is an expert in managing high-risk pregnancy and reproductive endocrinology. She has 8 years of practice and has served over a thousand patients and get over infertility difficulties.
She is trained to perform all types of Obstetric and Gynaecological Operations including Laparosopy, Hysteroscopy and open abdominal and vaginal surgery. She performs all types of emergency procedures like management of ectopic pregnancy and miscarriage, emergency delivery etc.


Clinic Address & Location
Ahmedabad advance hospital LLP
301-304, Shilp the address, shilaj circle, shilaj, Ahmedabad, Bopal, Ahmedabad