Dr. Vishnu G Prajapati (Dentist)
16 Years Experience
About Dr. Vishnu G Prajapati
.
Dr. Vishnu Prajapati is a well renowned and leading dentist in Ahmedabad. Dr. holds a Bachelor's degree in dentistry (B.D.S).

He is an active member of Indian Dental Association.
Clinic Address & Location
107, Sopan Complex, New C G Road, Chandkheda, Ahmedabad
Experience
As a Dental Surgeon at RUXMANIBEN HOSPITAL,KHOKHRA,AHMEDABAD WHICH IS A SATELLITE UNIT OF CIVIL HOSPITAL,ASARVA, RUN BY GOVT. OF GUJRAT ( MORNING SESSION)
My OWN PRIVATE CLINIC Smit Dental Clinic, 107, Sopan Complex,New cg road,CHANDKHEDA
As a DENTAL SURGEON at Shri M H Patel Dental Unit,UNJHA
January 2003 - February 2006
AS a DENTAL SURGEON at SHIVAM DENTAL CLINIC,DR Ashish Nayak, Nirnaynagar ,RANIP
February 2002 - January 2003
My News Feed
Happy independence day to all indian. . . . . .
Happy birthday Kritesh Patel
/notes/kivihealthcom/root-canal-treatment-myths-vs-facts/889068607933080/
Happy & safe uttarayan to all...
Giving new SMILE to the patient......
Prayers for all friends that this festival of light brings good health, wealth & Peace in life of all.
i will be not available for today
Review & Ratings
It was a great experience. Dr vishnu is a very nice dentist. He gave a very good treatment and Helpful advice.
I had the appointment for fitting cap & it was done in 15min. It was awesome experience. I would like to recommend Dr. Vishnu Prajapati to everyone for all dental problems.
No attendance girls on table and no assistant in the clinic.doctor was good in work.
Memberships
An Active Member of
- Indian Dental Association
Core Interest Areas
Dental Implant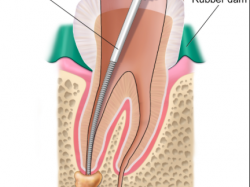 Root Canal Treatment