Dr. Vishnu G Prajapati (Dentist)
19 Years Experience
About Dr. Vishnu G Prajapati
.
Dr. Vishnu Prajapati is a well renowned and leading dentist in Ahmedabad. Dr. holds a Bachelor's degree in dentistry (B.D.S).

He is an active member of Indian Dental Association.
Clinic Address & Location
107, Sopan Complex, New C G Road, Chandkheda, Ahmedabad
Experience
As a Dental Surgeon at RUXMANIBEN HOSPITAL,KHOKHRA,AHMEDABAD WHICH IS A SATELLITE UNIT OF CIVIL HOSPITAL,ASARVA, RUN BY GOVT. OF GUJRAT ( MORNING SESSION)
My OWN PRIVATE CLINIC Smit Dental Clinic, 107, Sopan Complex,New cg road,CHANDKHEDA
As a DENTAL SURGEON at Shri M H Patel Dental Unit,UNJHA
January 2003 - February 2006
AS a DENTAL SURGEON at SHIVAM DENTAL CLINIC,DR Ashish Nayak, Nirnaynagar ,RANIP
February 2002 - January 2003
My News Feed
May Lord Jagannath bless you with peace, prosperity, happiness.....शुभ रथयात्रा ।
#SmiitDentalClinic wishes Happy & Colourful Holi everybody.
Completed 13 yrs SMIT DENTAL CLINIC ....
Wishing a HAPPY MAHASHIVRATRI
ॐ नमः शिवाय।
#SmitDentalClinic
#Mahashivratri
Happy kite flying day......Enjoy safely
Happy independence day to all indian. . . . . .
Happy birthday Kritesh Patel
/notes/kivihealthcom/root-canal-treatment-myths-vs-facts/889068607933080/
Happy & safe uttarayan to all...
Giving new SMILE to the patient......
Prayers for all friends that this festival of light brings good health, wealth & Peace in life of all.
i will be not available for today
Review & Ratings
It was a great experience. Dr vishnu is a very nice dentist. He gave a very good treatment and Helpful advice.
I had the appointment for fitting cap & it was done in 15min. It was awesome experience. I would like to recommend Dr. Vishnu Prajapati to everyone for all dental problems.
Memberships
An Active Member of
- Indian Dental Association
Core Interest Areas
Dental Implant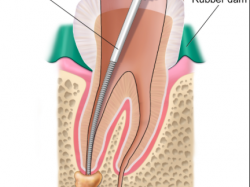 Root Canal Treatment