Dr. Jayesh A. Patel (Gynaecologist)
MBBS, Master of Surgery (MS)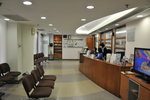 About Dr. Jayesh A. Patel
IVF specialist and Gynec Endoscopic Surgeon
Dr. Jayesh Patel is a well known Infertility/IVF Consultant and Gynec Endoscopic Surgeon of Ahmedabad. He is one of the director/consultant at Aarya Women's Hospital, Memnagar, Ahmedabad. He is a visiting gynec endoscopic surgeon at SVP hospital, Ahmedabad and Bhagyoday Hospital, Kadi.
He passed his MBBS in 2010 from B.J Medical College, Ahmedabad and his MS Obstetrics & Gynecology in 2013 from NHL Municipal Medical College; both degrees from Gujarat University.
He pursued his Masters in Reproductive Endocrinology and Infertility from IVI-Madrid, Spain (Jan 2015 - Oct 2015). He completed his Diploma in Advanced Gynec Laparoscopy from CICE, France (July 2016). He has a vast experience of successfully treating variety of Infertility issues especially Male partner issues. He has a huge experience of performing Gynec Laparoscopic as well as Hysteroscopic surgeries.
Clinic Address & Location
310-311, Nobles Trade Center, Opp. B.D Rao Hall, Nr. Bhuyangdev Cross Road, Memnagar, Ahmedabad., Gurukul, Ahmedabad
Educational Qualifications
NHL Municipal Medical College, Ahmedabad
B J Medical College, Ahmedabad
Publications
Ethnicity is an independent predictor of IVF-ICSI outcome: a study of 5,549 cycles in Spain and India
Gynecological Endocrinology
Adenomyosis in infertile women: Prevalence and the role of 3D ultrasound as a marker of severity of the disease
Reproductive Biology and Endocrinology
Impact of vitamin D levels on ovarian reserve and ovarian response to ovarian stimulation in oocyte donors
One Plus One Is Better Than Two: Cumulative Reproductive Outcomes Are Better after Two Elective Single Blastocyst Embryo Transfers Compared to One Double Blastocyst Embryo Transfer
Personalized Embryo Transfer Helps in Improving In vitro Fertilization/ICSI Outcomes in Patients with Recurrent Implantation Failure
Serum and follicular fluid Stem Cell Factor assay in IVF poor responder and normal responder patients: a predictive biomarker of oocyte retrieval
Archives of Gynecology and Obstetrics
Effect of Endometrial Thickness and duration of Estrogen Supplementation on In Vitro Fertilization-Intracytoplasmic Sperm Injection Outcomes in Fresh Ovum/Embryo Donation Cycles
Specialization
Gynecologist/obstetrician
Memberships
The Federation of Obstetric and Gynecological Societies of India (FOGSI),
Ahmedabad Obstetrics and Gynaecological Society (AOGS) ,
IAGE – Indian Association of Gynaecological Endoscopists,
Indian Society For Assisted Reproduction (ISAR),
Indian Medical Association (IMA)