Dr. Nimesh Patel (Dental Surgeon)
Bachelor of Dental Surgery (BDS), Master of Dental Surgery (MDS)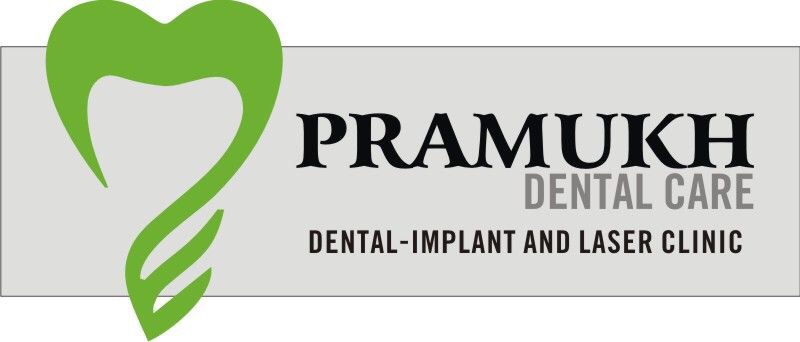 About Dr. Nimesh Patel
BDS, MDS (Gold Medalist)
We are happy to offer you and your entire family exceptional dental care in Ahmedabad. We offer full-service dentistry combined with compassionate patient care.Our practice is driven by one simple thing, our values. We believe in giving the patients the same positive dental experience that we would expect for ourselves and our families and our values strongly support our vision. Our patients come first and foremost. We are dedicated to providing the highest-quality individual dental care for our patients. We don't rush our patients in-and- out of the chair in the shortest time possible. We set aside time to get to know each of our patients and create an individualized treatment plan to address their dental concerns.
We also believe that prevention is better than the cure, and our practice has an emphasis on ensuring our patients are on a six-monthly recall program and don't get lost in the system.
We are committed to giving patients the standard of professional treatment that we would expect for ourselves. We don't believe in short-term, patch-work options that leave patients constantly spending time and money to have the same problem fixed. We provide treatment that is enduring and of the highest quality and we will tell you honestly if we believe that a treatment option will not give you the most long-lasting result.
Clinic Address & Location
F-39, 1st Floor, Greenvilla Complex, Near AUDA Garden,, HB Kapadiya School Rd, Gurukul, Ahmedabad
Muskaan Laser Dental Clinic and implant centre
415, Aditya Plaza, Jodhpur gam road, , Jodhpur, Ahmedabad
Educational Qualifications
Master of Dental Surgery (MDS)
Narsinhbhai Patel Dental College and Hospital, Visnagar, Gujarat
Bachelor of Dental Surgery (BDS)
College of Dental Science and Research Center, Bopal, Ahmedabad
Publications
Histologic Variants of CCOT - A Review with three case reports.
Cleidocranial Dysplasia - Report of Three cases ina family with Review
Proliferative ameloblastomatous calcifying cystic odontogenic tumor of the mandible: A rare histological variant
JIAOMR. Calcifying cystic odontogenic tumor (CCOT) is an extremely rare clinical entity. It was considered as a cyst until 2005, when World Health Organization included it among the odontogenic tumors. It presents as a slow-growing, painless swelling of the jaw. Radiographically, it may be seen as a unilocular or multilocular radiolucency. Here, we present a case of a proliferative ameloblastomatous type of CCOT of the left mandible. Conventional radiography and cone beam computed tomography were performed, in which the lesion was found to be unicystic without any sign of calcification. The lesion was also associated with an impacted 3 7 tooth, which was displaced to the inferior border of the mandible.
My News Feed
Historic step take by government of india.

#christmas post.
Best way to replace Ur natural teeth.
Have a healthy food even after u loose single or all of ur teeth only possible by dental implant placement.
Get treatment by specialist at our clinic.
(We use latest 3d printing services for computer guided implant placement in house.)
#bringingsmilestolife
#pramukhdentalcare
Pramukh Dentalcare
Ekta Mistry Patel Nimesh Patel
/story.php?story_fbid=1372164356261938&id=1339965909481783
What it feels like diagnosing patients over a call !!
/story.php?story_fbid=176610299689733&id=108819713135459
Do u have a bothering tooth ??
Come do visit us. Will get it treated.
#pramukhdentalcare
#dentalclinic
#implantcenter
Scaling/Teeth Cleaning free on ₹1500+ Treatment
https://www.facebook.com/pramukhdentalcare/
Are u having BURNING SENSATION
OR REDNESS IN THE GUMS,
Or REDUCED MOUTH OPENING?
Or ULCERATION IN MOUTH WITHOUT ANY REASONS ???
Cancer diagnosis by specialist and further guidance for treatment and prevention.
Its time to visit Pramukh Dentalcare
Oral mucosal disorders treatment by qualified specialist MDS (Oral Medicine & Radiology)
#oromucosaldisorders
#pramukhdentalcare
#bringingsmilestolife
#cancerdiagnosis
#cancerprevention
WORLD NO TOBACCO DAY - 31st May. Disadvantages of smoking are many but those of quitting are none. Advantages of smoking are none but those of quitting are many. #saynototobacco #stayhealthy #pramukhdentalcare #bringingsmilestolife Like our Facebook Page - https://www.facebook.com/pramukhdentalcare/
Review & Ratings
Solved my dental issue by using all latest equipments.. Surely recommend others for your dental queries..
Its great experience. Excellent dental clinic with experienced doctors team. I got my teeth extracted without any kind of problems. Quick and genuine guidance with excellent care. Worth having treatment getting done here. Thank you Dr Ekta Patel and Dr Nimesh Patel.
Specialization
Dentist
Cosmetic/Aesthetic Dentist

Radiologist
Memberships
Member of Indian Dental Association
Member of Dental Practitioners Society - Gujarat
Member of Radiological Society of North America