Dr. Harshuti Shah (Pediatrician)
MBBS, M.D
17 Years Experience
About Dr. Harshuti Shah
Consultant Child Neurologist and Epileptologist
Dr. Harshuti Shah is a first comprehensively trained senior child neurologist who has trained many students, few of them are child neurologists now.

Apart from her conventional training, she has achieved to be a qualified pediatric neurologist from British Pediatric Neurology Association (BPNA)
- Conventional and advanced training in Child Neurology
- Bright academic career
- Experience in the field of Child Neurology over 15 years
- Dedicated for patients, immense desire to rehabilitate the neurologically handicapped children.
- first milestone was led in civil hospital as establishment of epilepsy clinic. she dedicated all her office hour in helping and treating neurology children in civil hospital.
- Dedicated all her office hours for helping and treating neurology children at civil hospital.
Clinic Address & Location
Rajvee Ortho-Spine and Child Neuro Hospital
3 Floor,Rudra Arcade B Block, Helmet Cross Road,Nr Manav Mandir, Drive In Road, Memnagar, Ahmedabad
Educational Qualifications
M.P. Shah Medical College, Jamnagar
M.P. Shah Medical College, Jamnagar
Experience
Consultant Child Neurologist and Epileptologist at Rajvee Child Neuro and Ortho-Spine Hospital
Memberships
- Indian Academy of Pediatrics
- Association of Child Neurology
- Epilepsy Foundation India
Core Interest Areas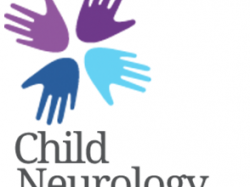 Child Neurology
Autism
Autism