Dr. Suhagini Panchal (Dental Surgeon)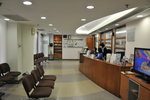 About Dr. Suhagini Panchal
Clinic Address & Location
Review & Ratings
doctor Jatin took proper time in the details and explained it to me very nicely.And also completely explained to me the remedy of my treatment .
Prabhakarbhai Ganeshbhai Yaji
Caring. Explained in detail about the problem and it's remedy. Good approach .
Narmdaben Ranchodbhai Panchal
It was a great experience at the clinic and we were well explained by the doctor about the problem. Thank you
Painless treatment and cost effective with complete courtious behaviour. Best diagnosis and treatment.