Dr. Nilay Shah (Dentist)
Bachelor of Dental Surgery (BDS), Master of Dental Surgery (MDS)
5 Years Experience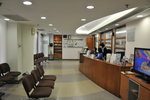 About Dr. Nilay Shah
Dr. Nilay Shah is young, dynamic and benevolent consulting Pediatric Dentist in Ahmadabad. He has attained his Bachelor of Dental Surgery degree from Gujarat University. He has achieved his post graduation, Master of Dental Surgery in Pediatric Dentistry also from Gujarat University. He is available at Balgopal Pediatric Dental care and also in various private dental clinics among Ahmadabad and some other cities of Gujarat.

Dr. Nilay is strictly dedicated to private pediatric/kids' dental practice. Dr. Nilay is very good in maintaining rapport with kids and comfortable in practicing with or without sedation. He has been specifically trained for Inhalation Sedation Dentistry. He is a versatile and updated with recent advances in his field.

Dr. Nilay is a doctor who can improve your little ones smile with little efforts from your side; this makes him ideal choice to allow him to give your kids a beautiful smile.
Clinic Address & Location
Balgopal pediatric dental care
Near, 109 Doctor House, Parimal Underpass, Ellisbridge, Parimal Garden, Ahmedabad
Educational Qualifications
Master of Dental Surgery (MDS)
Karnavati School of Dentistry, Gandhinagar
Bachelor of Dental Surgery (BDS)
College of Dental Sciences and Research
Experience
Balgopal Pediatric Dental Care