Dr. Raj Shah (Pediatric Surgeon)
MBBS, M.S
35 Years Experience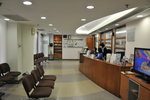 About Dr. Raj Shah
Dr.Raj Shah is one of the most experience Pediatric Surgeon.
He has Done his,
•MBBS from St. Johns Medical College, Bangalore in 1980, standing First in Bangalore University with gold medals in Physiology and Internal Medicine
• MS from Bangalore University in 1984 with Distinction awarded for the first time and Gold medal for highest in the State of Karnataka
• Obtained Clinical Fellowship in Pediatric Surgery at Childrens Hospital of Los Angeles, University of Southern California. Stayed there between 1989 and 1992 and trained in Ped. Surgery and Ped. Urology as well as in Ped. Intensive care.
• Obtained DNB in Pediatric Surgery in 1994.
• Started the first Dept. of Ped. Urology at the Institute of Kidney Diseases & Research Center and performed variety of complex urological reconstructive surgery including Ped. Renal transplants.
• Was affiliated with M P Shah Cancer hospital from 1996 to 2003 as visiting pediatric cancer surgeon and head of Pediatric Cancer surgery.
• Many presentations and publications in International and National forums.
• Written book entitled " Fluid & Electrolytes in Medical Practice " first published in 1996.
• Currently in private practice as pediatric surgeon with special interest in pediatric urology and pediatric oncosurgery.
• Also performing Ped. Laparoscopic surgery.
• Special interest in providing long term vascular access for various cancers, in both – children as well as adults.
Clinic Address & Location
604,Sangita Complex,Opp. Doctor House,Nr. Parimal Underpass, Parimal Garden, Ahmedabad
Educational Qualifications
St. Johns Medical College
Experience
Private practice in pediatric urology and pediatric surgery since 1996
Head of Pediatric Oncosurgery, Gujarat Cancer and Research Institute, Ahmedabad
September 1996 - September 2005
Observer in Pediatric Surgery and Urology, Childrens' Hospital, Columbus, Ohio and John Hopkins Institute, Baltimore, USA
Head of Pediatric Urology, Institute of Kidney Diseases Research Center, Civil Hospital campus, Ahmedabad
September 1993 - March 1996
Pool Officer in Pediatric Surgery, Civil Hospital
February 1993 - September 1993
Fellow in Pediatric Plastic Surgery and Pediatric Intensive Care, Childrens' Hospital of Los Angeles
Fellow in Pediatric Urology, Childrens' Hospital of Los Angeles
April 1991 - December 1991
Fellow in Pediatric Surgery, Childrens' Hospital of Los Angeles
Asst. Prof. in Surgery, St. Johns' Medical College
* Lecturer in Surgery, St. Johns' Medical College. April 1985-April 1987
Publications
Fluid and electrolyte problems in medical practice
Through the Foundation for Medical Education and Technology in 1995. Earlier, this book had been initially published by Oxford and IBH Publishers, New Delhi in 1992 and had been approved by the National book trust under its subsidy scheme.
Specialization
Pediatric Surgeon
Urologist
Core Interest Areas
Pediatric Surgeon
Urologist