Dr. Nirav Patel (Dental Surgeon)
Bachelor of Dental Surgery (BDS), Master of Dental Surgery (MDS)
12 Years Experience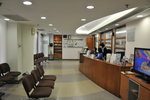 About Dr. Nirav Patel
Dr. Nirav Patel is a managing director of TCC and a driving force behind it. He is determined to give you smile you deserve. He takes pride in helping you achieve your dream smile by giving red carpet treatment to his clients.
He is graduated from Bharati Vidyapeeth University and post graduated in Orthodontics with honour from Maharashtra University of Health Sciences. He has completed his advanced cosmetic programme under New York University College of Dentistry and Smile Care. He has been honoured with fellowship from the Pierre Fauchard Academy. He has also earned his Fellowship in Oral Implantology from Nobel Biocare. He has done basic and advanced lingual orthodontic training under Dr. Rafi Romano, Israel.
He is one of the most distinguished and eminent Orthodontist, Implantologist and Cosmetic Dentist. He is a dynamic doctor with most brilliant ideas, sympathetic attitude and a deep rooted sense of dedication to duty. He has underwent numerous advanced trainings to further sharpen his professional skills. He attends regularly several significant seminars, symposia, workshops, programmes and conferences on different topics and acquires valuable knowledge of latest developments.
Clinic Address & Location
132ft Ring Road,, Pushpak66, Near Someshwar Jain Temple, Satellite, Ahmedabad
Educational Qualifications
Master of Dental Surgery (MDS)
College of Dental Sciences and Research
Bachelor of Dental Surgery (BDS)
Bharti Vidya Peeth Medical College ( PUNE)
Publications
New England Journal, Vol 1.2, 2012
Indian Root canal treatment efficacy
My News Feed
World dental day on 28th may..
Memberships
World Dental Federation (Switzerland)
American Dental Association (USA)
Indian Dental Association
Indian Orthodontic Society
Indian Society of Oral Implantology
Indian Academy of Aesthetic and Cosmetic Dentistry
Gujarat Orthodontic Study Group
Dental Practitioner's Society - Ahmedabad
International Association for Orthodontists & Implantologists
Eco Dentistry Association (USA)
Core Interest Areas
Root Canal
Dental implants
Cosmetic Dentistry