Dr. Priyank Shah (Dentist)
B.D.S, M.D.S
4 Years Experience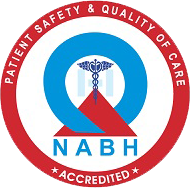 About Dr. Priyank Shah
we can serve for best dental treatment with best quality and affordable rate
Dr. Priyank Shah (Sambhav Dental Clinic) in Satellite is one of the most preferred dentists in the Ahmedabad. The doctor is known to have extensive dental training and to treat all dental problems with efficiency, dedication and precision. The clinic is frequently visited by patients residing in India as well as patients from across the globe. It also has plans on expanding its business in the years to come, owing to its immense success and widespread popularity. The doctor aims at focusing on the patient's satisfaction and making it a pleasant experience for them and has earned a loyal clientele over the years. Their state-of-the-art clinic is well-equipped with the latest of technological instruments to provide high-quality dental treatment to the patients. It can also be easily found as it is in close proximity of Jodhpur Village Road, Prernatirth Derasar Road.
Clinic Address & Location
3, Prernatirth Derasar Rd, Vraj Vihar 3, Jodhpur, Satellite, Ahmedabad
Sambhav Dental Care - Sola
264 corner shop, Medical Complex, Besides shree chasma ghar, Opposite Surya Apartment, Near Paras Nagar Bus Stop, Sola Cross Road, Naranpura, Ahmedabad
Educational Qualifications
Experience
March 2017 - January 2010
Review & Ratings
Admirable service. Homely feel.
Very bad experience doctor, my teeth filling broken in 10 days only. Very bad material used and i had very bad experience during treatment as well. No machines were properly working specially the helper boy was not working properly not even with doctor's instructions. He was too care less . I have been charged also for extra gap . I am unable to find your number. Call me - YOGESH -9898619495
IT WAS NICE ECPERIENCE. Good hygienic and clean atmosphere,expertise in diagnosis . Overall nice to see you and will recommend my friends and relatives for you. Thanks.
Neetaben Pradeepbhai Shah
Specialization
Implantologist
Oral Surgeon

Dental Surgeon
Cosmetic/Aesthetic Dentist

Dentist
Orthodontist

Pathologist
Pediatric Dentist

Prosthodontist
Core Interest Areas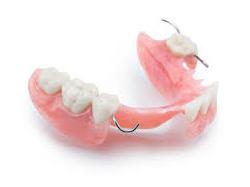 Acrylic Partial Denture
Crowns and Bridges Fixing
Smile Design