Dr. Ruchir Shah (Dermatologist)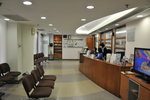 About Dr. Ruchir Shah
Dr. Ruchir Shah is a well Renowned and Leading Dermatologist in Ahmedabad. He completed his Bachelor's Degree (M.B.B.S) from Smt. N.H.L Municipal Medical College, Ahmedabad.

Currently Dr. Ruchir is Consulting at Newo Skin Clinic in Ahmedabad. He is also an active member of Medical Council of India(MCI).

Clinic Address & Location
NEO digital skin clinic, gurukrupa complex, besides mehta petrol pump,, Girdharnagar, Himmatnagar
d/9 chandni medical complex, besides akashganga apartment sola road naranpura, Parasnagar, Ahmedabad
H.K. patel hospital,jaadar,idar, Naranpura, Ahmedabad
Experience
Currently He practices in Neo Skin Clinic in Ahmedabad.
My News Feed
NEO Digital Skin Clinic available facilities
4th branch of digitalization
Inauguration 21/07/2019
Neo Digital SKin clinic
Salumber
Inauguration by 21st July 2019
Neo Digital Skin Clinic launching soon in Salumber,udaipur,rajasthan
Hello Doctors,
Thinking about getting board certification in aesthetic medicine from American Acadamy of Aesthetic Medicine (AAAM) to pursue your medical career as an Aesthetic Specialist!

AAAM offering a great opportunity to get board certified from your convenient destination across the globe within the short possible time span,

Equally recognised certification
The same curriculum will be thought in all countries
Hands-on practice with different types of skin types and ethnicity

Register now to enrol into the advancing field in the medical industry
http://ibcme.com/medical-courses/aaam/
+971 56 505 5289 | +971 56 505 5292 | info@ibcme.com
AAAM Level 1 New Delhi 25-08-18
Certificate in Aesthetic Medicine (Level 1)
31 Oct - 2 Nov 2018, New Delhi
Internationally-acclaimed senior faculty from AAAM is visiting New Delhi to teach skin conditioning, chemical peeling, Botox, fillers and laser procedures. You will also learn about common complications and how to manage them effectively. For more info https://bit.ly/2PxByVO
Memberships
- Medical Council of India (MCI)