Dr. Keyur Panchal (Psychiatrist)
MBBS, DPM
13 Years Experience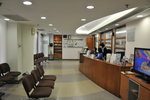 About Dr. Keyur Panchal
Dr.Keyur Panchal is psychiatrist in Ahmedabad and de addiction therapist.He completed his under- graduate studies at the B.J.Medical college,Civil hospital Ahmedabad.He completed his post - graduate training in psychiatry from the N.H.L municipal medical college,Ahmedabad.He is also a registered member of Indian psychiatric society and Indian Medical association.

His practice involves the diagnosis and treatment of the full spectrum of psychiatric disorders like depression,bipolar mood disorder,generalized anxiety disorder,acute stress disorder, schizophrenia,schizoaffective disorder,delusional disorder,obsessive compulsive disorder,panic disorder,somatoform disorders,pain disorders,tension type headache and other headaches,drug abuse (alcohol,cannabis,opium,nicotine,inhalants) etc. with a special interest in Bipolar mood disorderand Adult ADHD/ADD.He also provides treatment for neuropsychiatric disorders like dementia(Alzheimer's disease and vascular dementia),Migraine and other headaches,behavioural and cognitive disturbances after brain injury.As a sexologist he also offers treatments for various psycho sexual disorders like erectile dysfunction, premature ejaculation,hypo active sexual desire disorder,sexual pain disorder and sexual addiction.

He is a MIPS, DPM, MBBS. He is currently associated with Dr. Keyur Panchal Clinic in Thaltej, Ahmedabad.
Clinic Address & Location
First floor,OPD wing,SAL hospital,Opp.Doordarshan tower,Driven in road, Thaltej, Ahmedabad
Educational Qualifications
NHL Municipal Medical College, Ahmedabad
B.J. Medical College, Ahmedabad
Experience
Dr. Keyur Panchal is an experienced Psychiatrist in Thaltej, Ahmedabad. He has been a practicing Psychiatrist for 11 years.