Dr. Parshwa Shah (Dentist)
MDS (ORAL & MAXILLOFACIAL SURGEON)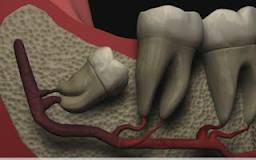 About Dr. Parshwa Shah
Dr. Parshwa Shah is a well Renowned and Leading Oral Surgeon in Ahmedabad.
He holds a Bachelor's Degree Dental Surgeon & Master of Dental Surgeon (M.D.S) in Oral & Faciomaxillary Surgery.

Currently he practices in Parshwanath Clinic Implant, Orthodontic, Face & Oral cancer centre as a Consultant M.D.S . He is also an active member of Indian Dental Association , Association of Oral & Maxillofacial Surgeons Of India.
Clinic Address & Location
Parshwanath Clinic Implant,Orthodontic,Face and Oral cancer centre
A-310, 3rd floor, Swaminarayan Avenue,Near Anjali Cross road, Paldi, Ahmedabad
Educational Qualifications
MDS (ORAL & MAXILLOFACIAL SURGEON)
Rajasthan University of Health Sciences
Experience
he is well renowned Face Trauma Surgeon. He does Direct Hair Transplant Surgery also. he is specialised in oral Cancer and Benign Tumors of Jaws. Cosmetic and Functional Surgeries of Jaws are done at this centre with a advanced team of Oral & Faciomaxillary Surgeon , Orthodontist. Birth defects like Clefts of Lip and Palate Surgeries.
Currently he practices in Parshwanath Clinic Implant, Orthodontic, Face & Oral cancer centre.
Review & Ratings
Dear sir, My name is kishor kumar Sharma, I want to given some information about my younger brother Dilip Sharma, last 5 years my brother suffering from oral cancer disease and doctors operated 2 times and remove his left side jaw bone first time in CIVIL Hospital in Ahmadabad year 2015 and second time also operated in same left side jaw in H.C.G. Hospital year 2018. And I am sending latest reports. so its very difficult food chewing but unfortunately one another nodes in his right side of neck. So, please give-me good guidance about my younger brother treatment possible without operation. And Secondly his left side jaw bone is again reconstructed . I shall thankful and oblige you: Thanking you: With regards kishore kumar 9824296176 GANDHIDHAM,
I am very happy with the treatment and I suggest everyone to visit dr parshwa shah atleast once and consult him.
Specialization
Oral Surgeon
Cosmetic/Aesthetic Dentist

Maxillofacial Surgery
Implantologist

Orthodontist
Core Interest Areas
Dentoalvelolar and Implant Surgery
Jaws And Face Fractures Treatment
Wisdom Tooth Removal
Locked Jaw
Jaw Joint Pain and Management
Cleft Lip & Palate Surgery