Dr. Ketan Patel (Homeopath)
BHMS
29 Years Experience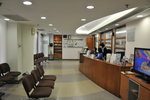 About Dr. Ketan Patel
Homoeopathy
Dr Ketan Patel is a dynamic personality who has been practicing homoeopathy since last twenty years. Delivering lecture on Autism and its Homeopathy treatment world wide and associated with special need schools worldwide. He worked for seven years with Dr Jawahar Shah (an internationally renowned homoeopath from Bombay). There he acquired clinical experience of treating various Chronic ailments. Along with that he went through the largest database of homoeopathy - Hompath Software. With a natural energetic attitude Dr Ketan Patel is amongst the one who handles the team of Hompath under guidance of Dr Jawahar Shah. He has contributed in creating The Master Piece Hompath Software which is used by more than 10000 doctors from more than 83 countries at present.

Dr Ketan and Team Hompath have designed online course and syllabus for leading educational institute of Europe, United Kingdom UK and Middle east for certificate, graduation and post graduation course in Homeopathy and alternative medical science.

Dr Ketan has wide experience of treating large variety of medical disorder. He has attended more than 30 National seminars and has been part of 5 International seminars. He has delivered the seminar on "How to use Homeopathic Software & computer in Homeopathic Medical Institution" for better education to Professors of Different Universities of India. Keeping medical field as the central fort he has been taking noteworthy interest in the fields of technology and communication which is evident of his multi-faceted personality.
Clinic Address & Location
Speciality Homeopathic Clinic
A 206 Himalaya Arcade, Opp. Lake, Nehru Park, Vastrapur, Ahmedabad
Educational Qualifications
Sardar Patel University, V V Nagar, Anand
Experience
consultant Homeopathic Physician at IFFCOm, Kalol
August 1996 - August 1998
consultant Homeopathic Physician at B V DOSHI Charitable Trust, Ahmedabad
August 1992 - August 1999
consultant Homeopathic Physician at Speciality Homeopathic Clinic, Ahmedabad
Memberships
- Asian Homeopathic Medical League (AHML)
- Homeopathic Medical Association Of India Gujarat State Branch (HMAI)
- President : Gujarat Homoeopathic Foundation
- Board For Student Welfare Gujarat University