Dr. Mir Shujath Ali (Dentist)
BDS, MDS
17 Years Experience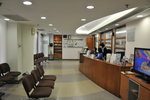 About Dr. Mir Shujath Ali
Dr. Mir Sujath Ali is a renowned dentist currently associated with Malathi Manipal Hospital (Bangalore). Also available for consultation at Manipal Northside Hospital (Bangalore) Dr. Ali's area of expertise lies in Diagnosis and Treatment plan, Scaling, filling, Removable Partial Dentures, Fixed Partial Dentures, Crowns & Bridges, Complete Dentures and Minor Extractions. Dr. Ali believes that our teeth are a very important part of the body and overall good health starts with good oral health. His specialization lies in treatments which include removing tooth decay, fill cavities, and repair fractured teeth. Dr. Ali approach lies in diagnosis and treatment of problems related to patient's teeth, gums, and related parts of the mouth. He believes in provide advice and instruction on taking care of teeth and gums and on diet choices that affect oral health.
Clinic Address & Location
No. 6,1st floor, Opposite Nandan Football Ground, Austin Town,, Bengaluru, Karnataka 560047, Austin Town, Bangalore
Educational Qualifications
Bapuji college of dental sciences
Experience
Endodontist,Cosmetic Dentist at Manipal Hospital
Specialization
Endodontist
Dentist

Implantologist
Memberships
Indian Dental Association,
Indian Endodontic Society.
Core Interest Areas
Crowns and Bridges Fixing
Teeth Whitening
Dental Implant Fixing