Dr. Kumaresh Krishnamoorthy (ENT Specialist)
MBBS, M.S, Head and Neck, Neurotology
7 Years Experience
About Dr. Kumaresh Krishnamoorthy
Dr. Kumaresh welcomes patients from around the world.
Choosing a new doctor can be a difficult task, especially if you are considering getting medical treatment abroad. This can be a physically and emotionally exhausting experience; however I am committed in making you feel comfortable during your stay by providing you with the highest level of medical care at an affordable price and ensuring that you go back to your country in good health.

I am Board Certified in India in my specialty and have also received advanced training in the subspecialties of Head & Neck including Cancer surgery and in Otology & Neurotology including Cochlear Implantation, Bone Anchored Devices and Skull Base Surgery from the best Universities in US.

The fellowship is awarded only after fulfilling certain stringent requirements. This along with my attachment with JCI accredited hospitals where all equipments are state of the art and comparable to those in Western Nations should lay to rest patients concerns about getting treated with me.

When it comes to your health and well-being, confidently understanding your condition and your options is a crucial step in pursuing what is best for you. Patients from Africa, UK, US and GCC regions have successfully received best services from me.

Follow-up care has always been an issue with International patient travelling abroad for treatment, since I travel to Africa and Gulf on a regular basis the follow up care is taken care of without a hitch.

Finally getting the correct diagnosis and the most appropriate treatment right from the start is crucial. I have seen cases in which my second opinion changed the treatment, prognosis and even diagnosis and these have been highlighted in press, blogs and international sites.

The testimonials from patients - National and International and also my credentials, overseas training, experience and awards won should offer peace of mind that you have the best chances for a good outcome and that all of your needs will be met.
Clinic Address & Location
17, 1st Cross, 2nd Main, Arekerre Mico Layout, 560076, Bannerghatta Road, Bangalore
Educational Qualifications
University of Cincinnati College of Medicine
State University of New York at Buffalo - School of Medicine andamp; Biomedical Sciences
Tamil Nadu Doctor M.G.R. Medical University
Experience
Owner Dr Kumaresh ENT Clinic
Product Advisor Bacterial Robotics LLC
Publications
Challenges in Starting a Cochlear Implant Program in a developing country Lippincott Publications
Authors: Dr. Kumaresh Krishnamoorthy
Authors: Dr Rayappa Chinnusamy, Dr. Kumaresh Krishnamoorthy
Use of a Novel Ultrasonic Surgical System for Decompression of the Facial Nerve
Laryngoscope Authors: Ravi Samy, Dr. Kumaresh Krishnamoorthy, Myles Pensak
Delayed Extrusion of Hydroxyapatite Following Transpetrosal Reconstruction
Authors: Dr. Kumaresh Krishnamoorthy, Ravi Samy, Myles Pensak
Core Interest Areas
Nurotology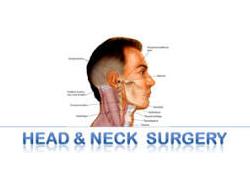 Head and Neck Surgery
Throat Surgeries