Dr. Mridula Radhakrishnan (Dentist)
BDS
12 Years Experience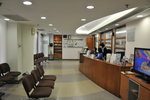 About Dr. Mridula Radhakrishnan
Dr Mridula Radhakrishnan is the chief dental surgeon of House of Smiles Dental and Implant Centre at Indiranagar.

She completed her graduation in 2007 from KVG Dental College and Hospital- an affiliate of Rajiv Gandhi University of Health Sciences. She then specialised and received certification in Implant Dentistry and is currently pursuing a fellowship in Oral Implantology from the International Congress of Oral Implantology.

Over the past 11 years, she has honed her skills at reputed private clinics in Bangalore, including Narayana Hrudayalaya and a clinic specialising in paediatric dentistry.

She established the portable dental health service concept for Nightingales Home Health Services and set up and refined the entire geriatric dental care unit for Nightingales both in Bangalore and Hyderabad. During her tenure, she was able to provide skilled dental care services for patients with the most complex medically compromised conditions, such as dementia and Parkinson's, which makes care provision particularly. She has also helped to hire and then trained the entire team and set quality parameters for treatments done at home for medically compromised patients.

Her special interests are Paediatric and Geriatric Dentistry and Implantology, but is keen on making quality dental care as pleasant an experience as possible, and removing the aura of fear that many people associate with dentists. Her poster presentation at the International Forum Quality and Safety in Healthcare on "Quality Analysis of Dentures" at Kuala Lumpur organised by the British Medical Journal and received the special commendation from British Medical Journal.
Clinic Address & Location
House Of Smile Dental & Implant Center
No12, 2nd block, KHB building, 13th Cross Rd, Indiranagar, Bengaluru, Karnataka 560038, Indiranagar Bangalore, Bangalore
Educational Qualifications
K.V.G. Dental College Hospital
Experience
Lead Dentist at Nightingales Home Health Services
Doctor at Deevees Dental Clinic
Doctor at Narayana Hrudayalaya Dental Clinic
January 2010 - February 2012
February 2012 - March 2013
Memberships
Indian Dental Association