Dr. Abid Pasha (Dentist)
BDS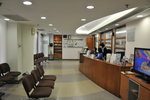 About Dr. Abid Pasha
Established in the year 2007, we have been providing skillful dental care with compassion.
With a commitment to deliver great care to you and your family, we are here to serve people who understand the importance of good health. We have incorporated a variety of services into our practice to provide you with the most modern equipment (such as digital x-rays) and treatments to the highest quality of care available today.
We follow meticulous infection control and sterilization measures.
Clinic Address & Location
#6, C main, Appanna Block, R.T Nagar, Bengalurr - 560032, R .T Nagar, Bangalore
Educational Qualifications
Kempegowda Institute of Medical Sciences, Bangalore