Dr. Ronak Shah (Dentist)
BDS, BDS, Certificate course in Basic Implantology, Certificate Course in Esthetic Dentistry, Certificate course in Full Mouth Rehabilitation, Certificate course in Implant Prosthodontics, Certificate Course in Pediatric Dentistry "Pedo Pathshala", Membership ICOI
About Dr. Ronak Shah
Together We make Smiles Better
A very small initiative for the people who wants to have the right kind of dentistry done in an ethical way...
A one patient approach at a time so we can better focus on the same for better treatment and with latest advances available today and give complete justice to the patient with work and time.

We are Bharuch"s First Micrscope Base Dental Clinic...

The Better We see ,,THe Better We can Treat.
Clinic Address & Location
Identzz Multispeciality Dental Clinic And Implant Center
106, Kunjal Complex, B/H Chamunda Mata's Temple, Besides Canara Bank, Zadeshwar Road, Bahruch City, Bharuch
FF 43 ,Jashraj Complex,besides Crystal School,Parivar Char Rasta,vaghodiya Dabhoi Ring Road, vadodara, Bahruch City, Bharuch
Dr. Nathwani's Advanced Dental Care
First floor, Samrajya complex, shravan cross roads, Link Rd,, Bahruch City, Bharuch
Educational Qualifications
international Congress of Oral Implantology
Certificate Course in Pediatric Dentistry "Pedo Pathshala"
Certificate course in Implant Prosthodontics
Certificate course in Full Mouth Rehabilitation
Certificate Course in Esthetic Dentistry
Certificate course in Basic Implantology
Government Dental College and Hospital. Ahmedabad
Government Dental College and Hospital. Ahmedabad
My News Feed
Happy Lohri To Everyone....
/321223491325577/posts/1983441428437100/
https://www.dailystar.co.uk/health/749623/stop-smoking-how-to-quit-smoking-January-help-New-Years-resolution
Our teeth have a lot of functions but THIS is not one! Repeat after me, "Teeth are not tools!"
/1070273386488101/posts/1129541543894618/
http://www.dentalproductsreport.com/dental/article/top-10-foods-healthy-teeth-and-gums-0
Atraumatic scaling and root debridement under the magnification.
Happy New Year 2019 to Everyone...….
Merry Christmas to everyone.......
Prevention is better than curing
"With your hands,
Carve out your own destiny" ...Guru Nanak...
#Gurunanakjayanti
#WisdomMolars
✓Wisdom teeth or third molars are the teeth furthest away in the dental arches and they are usually the last ones to erupt… if they ever come out!
✓For their eruption to occur normally, there must be sufficient growth at the back of the jaws to accommodate these teeth. For most people who have all their permanent teeth, this happens rarely and wisdom teeth fail to erupt.
✓Teeth that have not completed their eruption within a reasonable time are called "impacted" if they are completely submerged under the gum and "semi-impacted" if they pierce through the gum only partially.
✓The dental community agrees to recommend the extraction of third molars that are symptomatic or cause problems (pain, infection, damage to other teeth, etc.).
✓Wisdom teeth are time bombs.But what about impacted teeth that are asymptomatic? Wisdom teeth have historically been blamed for many problems. They are accused, among other things, to cause tooth movement by exerting pressure on other teeth when trying to erupt.
✓We like to use the "jack-in-the-box" analogy to try to describe certain unpredictable dentition problems and behaviors. Wisdom teeth are well suited for this comparison; it is hard to predict if they will come out and if so, how and when. They are full of surprises!
Self-confidence is the best outfit you can wear. So own it up by enhancing your smile with our cosmetic procedures!
Book your appointment now, call us at +91 9898105963
#SportsMouthGuards

✓Luckily, there is a simple way to ensure that your child is protected and can play hard without the concern of serious dental damage: Sports mouthguards
✓Mouthguards are thick plastic protective devices shaped like a dental tray, which are of the shape of the teeth, gums, and mouth.
✓The mouthguard creates a barrier between the upper and lower teeth to prevent them from crashing together during impact, as well as protecting the teeth from being hit by something outside of the mouth, such as a puck, stick, or ball.
✓Fortunately, most sports teams recommend or require mouthguards to be used by athletes, but even in the cases where they are not required we still recommend them to be worn at all times -especially during high impact sports.
✓With the possibility of costly dental bills, it's better to be safe t
#WhyReplaceMissingTeeth?

✓When a tooth is removed (or falls out) it leaves an empty space not just in your smile, but also in your gum. When pressure is applied to the remaining teeth (by chewing), they'll start to push into the empty space. The healthy teeth will start to fall at odd angles, i.e.further pressure is applied, they'll start to take more and more sideways pressure — which will push on your gum and bone and eventually can cause your healthy teeth to become detached.
✓It will also impact your ability to chew normally, deteriorate your smile, and cause teeth on the opposite jaw to grow longer. Missing teeth also contribute to tooth decay and gum disease.
✓Individuals who are unhappy with their teeth suffer both socially and psychologically.
✓Missing teeth ( especially the front ones) will gradually begin to change the shape of your face. Your lips will appear sunken and asymmetrical. Furthermore,your speech will begin to sound different and some sounds may be altered.
Does drinking an ice cold beverage cause dental discomfort? Or do you find yourself wincing when you brush or floss? You could have what's known as tooth sensitivity.
Here's why you could be experiencing this mouth malady — and steps you can take to find relief for sensitive teeth:
1. You brush with too much gusto:
Sometimes tooth sensitivity comes from brushing with too much force or using a hard-bristled toothbrush. Switch to a toothbrush with softer bristles and to be gentler when brushing.
2. You eat acidic foods:
If the pathways to your nerves are exposed, acidic foods such as tomato sauce, lemon, grapefruit, kiwi, and pickles can cause pain. But avoiding these foods can help you avoid any tooth discomfort.
3. You're a tooth-grinder: Even though tooth enamel is the strongest substance in your body, grinding your teeth can wear down the enamel.Talk to your dentist about finding a mouth guard that can stop you from grinding.
4. You use tooth-whitening toothpaste:
Many manufacturers add tooth-whitening chemicals to their toothpaste formulas, and some people are more sensitive to them than others. If your toothpaste contains whitening agents, consider switching to one that doesn't.
5. You're a mouthwash junkie:
Like whitening toothpaste, some over-the-counter mouthwashes and rinses contain alcohol and other chemicals that can make your teeth more sensitive — especially if your dentin's exposed. Instead, try neutral fluoride rinses or simply skip the rinse and be more diligent about flossing and brushing.
6. You've got gum disease: Receding gums, which are increasingly common with age (especially if you haven't kept up with your dental health), can cause tooth sensitivity. If gum disease or gingivitis is the problem, your dentist will come up with a plan to treat the underlying disease, and may also suggest a procedure to seal your teeth.
7. You have excessive plaque:
The purpose of flossing and brushing is to remove plaque that forms after you eat. An excessive buildup of plaque can cause tooth enamel to wear away. Again, your teeth can become more sensitive as they lose protection provided by the enamel. The solution is to practice good daily dental care and visit your dentist for cleanings every six months — or more frequently if necessary.
8. You've had a dental procedure:
It's common to experience some sensitivity after a root canal, an extraction, or the placement of a crown. If symptoms don't disappear after a short time, you should schedule another visit to your dentist, as it could be a sign of infection.
9. Your tooth is cracked:
A chipped or cracked tooth can cause pain that goes beyond tooth sensitivity. Your dentist will need to evaluate your tooth and decide the right course of treatment, such as a cap or an extraction.
10. There is decay around the edges of fillings:
As you get older, fillings can weaken and fracture or leak around the edges. It's easy for bacteria to accumulate in these tiny crevices, which causes acid buildup and enamel breakdown. Be sure to see your dentist if you notice this type of tooth sensitivity between visits; in most cases, fillings can be easily replaced.
#ChildGrowth

✓Many problems which we see early may have long term effects on your child's growth.
✓In particular, children who snore, grind their teeth, have restless sleep, or wet the bed into older ages can have a sleep breathing disorder which may affect the future growth and development of their jaws.
✓If not addressed, there are many significant effects on your child's general health, such as recurrent middle ear infections (otitis media), juvenile rheumatoid arthritis, increased blood pressure, and even reduced IQ!
✓There is even some evidence which indicates that early intervention could lead to your child having a reduced chance of requiring corrective surgery later in life
✓Do take your child to the Dentist regularly to diagnose problem at an early stage
#MouthBreathing....

Why is respiration through the mouth harmful?
✓High palates, long skinny faces and impacted teeth all begin with a mouth breathing habit.
✓In adults, mouth breathing, snoring and sleep apnea can progress to obstructive sleep apnea. It's a condition linked to heart failure, high blood pressure and Alzheimer's disease.
✓In children, interrupted breathing during sleep can have severe effects on brain growth. Their brain needs uninterrupted periods of oxygen-rich sleep to rest and regenerate. Oxygen deprivation damages this process. Sleep apnea in children is known to increase risk of hyperactivity, ADHD, tiredness, and poor concentration.
✓Causes for mouth breathing include:
•Nasal obstruction
•Poor Jaw development
•Orofacial imbalance
✓The good news is that if the problem is identified early on, a child can be retrained to breathe correctly through their nose. This has great benefits for their development, general health and their teeth. It's a simple way to prevent braces naturally!
Your mouth - The gateway to overall Health!!
-Your eyes may be the doorway into your soul. But your mouth is the window to your overall health.
-By looking at your teeth, tongue and gums, a dentist can get very important clues about what's going on throughout the rest of your body—and even identify possible problems.
-So good dental hygiene does so much more than clean your teeth and freshen your breath. It could save your life.
-Research shows a strong connection between poor oral health and cardiovascular disease (including heart attack and stroke), Alzheimer's disease and diabetes.
-Poor oral health and gum disease also raise the risk of chronic kidney disease, as well as pregnancy complications.
Happy Diwali to Everyone.....
Wishing u all a very happy dussehra.......
Brush & Floss teeth at least twice a day. Brushing removes plaque, a film of bacteria that clings to teeth.

When bacteria in plaque come into contact with food, they produce acids. These acids lead to cavities.
Taking good care of your mouth, teeth and gums is a worthy goal in and of itself. Good oral and dental hygiene can help prevent bad breath, tooth decay and gum disease—and can help you keep your teeth as you get older.
Even though they are temporary, your child's baby teeth are important, and are still susceptible to cavities. Tooth decay in infants and toddlers is often referred to as Baby Bottle Tooth Decay. Although baby bottle tooth decay typically happens in the upper front teeth, other teeth may also be affected.
/all4/videos/174373050105413/
Wish u all ,,Happy Janmasthmi…..
Why is it very important to maintain healthy teeth and gums and commit to your daily oral hygiene? It's because there is a significant link between your mouth and your body, and this is supported by various studies. What happens inside your mouth will have an effect on your overall health.

Poor oral hygiene can lead to a build-up of harm dental plaque, which can eventually result in tooth decay and gum disease. Unhealthy teeth can cause various health issues:
Dietary habits can and do play a role in oral health. Changes in the mouth are oftentimes the first physical signs of an eating disorder. The harmful habits and nutritional deficiencies that often accompany disordered eating can have severe consequences on one's dental health.
Dental crowns are custom-made restorations to repair and strengthen teeth that are fractured, have a large cavity or old filling that is failing, or have had a root canal. A crown completely covers the tooth.
Happy Independence Day.to every one....
Tooth decay or cavity is a hole that forms in your tooth. Cavities start small and gradually become bigger when they're left untreated. Because many cavities don't cause pain in the beginning, it can be hard to realize that a problem exists. Regular dental appointments can detect tooth decay early.
Depression impacts all areas of a person's life, including oral health. Depression can lead to numbers of oral health issues.
Pregnancy can lead to dental problems in some women, including gum disease and increased risk of tooth decay. During pregnancy, your increased hormones can affect your body's response to plaque (the layer of germs on your teeth). With proper hygiene at home and professional help from your dentist, your teeth should remain healthy throughout pregnancy.
Guru Poornima....wishes...
/libraltraders/posts/1778531925599828
Tooth decay or cavity is a hole that forms in your tooth. Cavities start small and gradually become bigger when they're left untreated. Because many cavities don't cause pain in the beginning, it can be hard to realize that a problem exists. Regular dental appointments can detect tooth decay early.
If tooth ache you should go to #Dentist :)
/story.php?story_fbid=1967409420144870&id=1845177389034741
Faulty body posture can be corrected by dental treatment. Inbox us to know more!
#dentalfacts
Tobacco is the only product that kills half of its consumers.
Say NO tobacco!
/story.php?story_fbid=1907269982651709&id=154163327962392
identzz is Bharuch's most Advanced & First Clinic to be equipped with Dental Microscope.
Services Provide:
• Teeth Cleaning & Treatment (Surgery) for Pyorrhea
• Silver Filling, Cement Filling, Composite (Restoration) Filling
• Implants (Single, Multiple & Full Mouth)
• Dentures (Fixed & Removable)
• Treatment for Maligned Teeth (Ortho Treatment)
• Removal of Teeth (Extraction)
• Pediatric Dentistry
• Dental Jewellery
• Sports Dentistry
• Full Mouth Rehabilitation
• Whitening of Teeth (Bleaching)
• Cosmetic Dentistry
• Smile Designing
for more information please visit www.identzz.com
or
Call: 02642 230870
email: info@identzz.com
https://www.google.co.in/maps/place/Identzz+Multispeciality+Dental+Clinic+%26+Implant+Center/@21.717001,73.0249153,17z/data=!4m5!3m4!1s0x3be0209a99b9f329:0x4a04efc261e05853!8m2!3d21.717001!4d73.027104?shorturl=1
Be a donor.. Save a life..
It is football time this time::::
World Cup football 2018...
/story.php?story_fbid=2165894680295753&id=1408852532666642
Quit Tobacco.......Quit Now......
/story.php?story_fbid=10155669625109820&id=355665009819
Dental Implants ::: The Sequencing of the Steps....
First Dental Visit????????? Ha Ha Ha Ha
Dentistry is not Expensive,,,the Neglect is....
Now we are euipped with the Dental Surgical Microscope...

The Better we see,,,Better we can treat..
Hence not to move too much
/story.php?story_fbid=946808135444356&id=637430576382115
Dental health is vital for overall health. Keep your Teeth healthy for better overall health.
Dental health is vital for overall health. Keep your Teeth healthy for better overall health.
3D Dental Occlusion..

This is what happens when we r not able to chew properly..

so chewing the food properly is very important ..
Happy International Women"s Day .....
Happy Dentist"s Day >>>>>>
/notes/kivihealthcom/decoding-dental-implants-a-short-story/913766318796642/
Your brain literally starts eating itself when you don't get enough sleep.
This is Why Visiting Dentist every 6 months is essential...
/story.php?story_fbid=1264290590369863&id=693504594115135
Identzz Multispeciality Dental Clinic and Implant Center wishes a Very Happy New Year 2018......
Learning .......is the way to go .......in life.......

Good Tools are one of the better Companions.....

Feeling Excited.
Merry Christmas....to everyone.....
It is a the Fact....
Don't Believe in The Myths....
Run Towards Excellence, The Success will Follow...
Bruxism is the involuntary or habitual grinding of the teeth, typically during sleep. Excessive teeth grinding or jaw clenching causes tooth wear and breakage.
The Magic of Dentsitry:::::from Patient"s Point of View
Happy International Men's Day
Happy Gurunanak Jayanti to all
The modern dental implant was invented by Swedish orthopedic surgeon Per-Ingvar Brånemark who discovered bone tissue would fuse to titanium known as osseointegration.
A Patient's Guide to ROOT CANALS
Why Your Smile Matters So Much
We -The Dentist Do Make A Difference....
Did You Know That............
A Patient"s Guide To Impacted Teeth............
How to Handle Dental Emergencies........
Core Interest Areas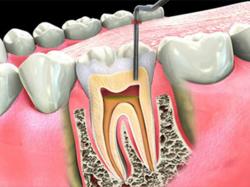 RCT
Tooth Extraction
Smile Design