Dr. S.K.Kashyap (Dermatologist)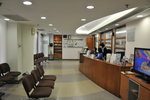 About Dr. S.K.Kashyap
Best Dermatologist in Delhi - Kashyap Skin Clinic
Being considered as a pioneering one-stop platform that offers commendable medical expertise to the patients, the clinic is well-fortified with the knowledge, experience and allegiance of Dr. S.K. Kashyap. He is a top rated and most trusted dermatologist in Dwarka, New Delhi.

Dr. S. K. Kashyap is much-renowned and widely admired as an expert in the arena of medical and cosmetic dermatology. He completed his M.B.B.S. education from M.L.B. Medical College, Jhansi (1998-2003), M.D. from B.R.D. Medical College, Gorakhpur (2004-2008). BRD Medical College, Gorakhpur provides tertiary healthcare services to a huge population from district Gorakhpur and adjacent districts of Maharajganj, Kushinagar, Siddharthnagar, Deoria and Basti, and also from adjoining districts of Bihar and neighboring nation Nepal. Also, M.L.B. Medical College, Jhansi is one of the biggest government run hospital in Bundelkhand region of Uttar Pradesh. It has huge state-of-the-art OPD and is involved in a lot of charity work. Also, he was in the past involved with some of the well-known and eminent hospitals in India like G.T. Hospital, Mumbai, Bangalore Medical College, Bangalore, Dr. B.S.A. Hospital, Rohini, Delhi.
Dr. Kashyap, being a laudable dermatologist and skin specialist in Dwarka, New Delhi, runs a dynamic medical practice. At the clinic, evidence-centered medicine, cosmetic solutions and therapy for many skin, hair and nail ailments is provided. Dr. Kashyap's superb synergy of both cosmetic and clinical dermatology provides paramount patient gratification.
Clinic Address & Location
Vikas surya plaza, shop no 5 , first floor,chowk ,near VIP Showroom,Ashirwad,Pocket 1, https://maps.app.goo.gl/qKUVnB5QRXPdTfJ78, Dwarka Sec 4, Delhi
House no 6 Basement, Vasant Vihar Poorvi Marg, Block A, Vasant Vihar, New Delhi, Delhi 110057, Vasant Vihar 1, Delhi
Experience
16 Years Experience Overall (16 years as specialist)