Dr. Amit Verma (Ayurveda)
BAMS, MD Ayurveda
6 Years Experience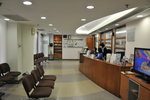 About Dr. Amit Verma
AYURVEDA & PANCHAKARMA CONSULTANT, HAVING EXPERIENCE OF TREATING MORE THAN 50000 PATIENTS AND SPECIALIZATION IN CURE & REVERSAL PROGRAM OF ARTHRITIS, AUTO IMMUNE DISORDERS, ALLERGIC DISORDERS, SKIN PROBLEM, OBESITY, PCOD & INFERTILITY. DR. AMIT VERMA IS SPECIALIZED IN "CURE & REVERSAL PROGRAM" OF CHRONIC DISEASES.
Dr.Amit Verma, have done masters in Ayurveda and also did masters in Clinial Nutrition & Dietitics. He is having experience of more than 6 years in the field of Ayurveda & Panchakarma. Within this short span, he has treated more than 50000 patients suffering from chronic as well acute disorders like Arthritis, Diabetes, Hypertension, Obesity, PCOD, Allergy, Skin Disorders, Psoriasis, Hair Issues, Auto Immune Disorders, Kidney Failure, Infertility and still more through Ayurveda & Panchakarma treatment and mindful eating.

Dr.Amit Verma is Certified Internationally acclaimed Ayurvedic Doctor, Health & Wellness Coach, Certified trainer & Public Speaker as well as TEDx Speaker & Author of "No More Arthritis Pain : Gift a New Life to Your Joints".

He is specialized in Naadi Pariksha, Marma Chikitsa, Vedic Psychology, Prakruti Analysis and reversal programme of many diseases with his mastery in "Cure & Reversal Programme" of Arthritis. Auto Immune Disorders, Allergic Disorders, Skin Problems, PCOD & Infertility.

Dr.Amit Verma had tailored one - to - one health and wellness coaching sessions especially to help people or business owners to set their short term and long term health goals which accompany them to achieve their personal, professional, social and business goals as health is a combination of physical, mental, spiritual and social well being.


Clinic Address & Location
Vrikshakalpa Ayurveda & Panchakarma Center
Vrikshakalpa Ayurveda & Panchakarma Center, E 1/12, 1st Floor, Main Market Road, Malviya Nagar South Delhi, Delhi
Educational Qualifications
SDM College of Ayurveda & Hospital, Hassan, Karnataka
Gaur Brahmin Ayurvedic College & Hospital, Rohtak, Haryana
Experience
CEO & FOUNDER VRIKSHAKALPA AYURVEDA
SENIOR CONSULTANT & MD AT THE WHITE LOTUS AYURVEDA HOSPITAL
SENIOR CONSULTANT JIVA AYURVEDA
February 2015 - February 2016
Publications
HUNTINGTON'S DISEASE : A CASE STUDY
https://www.researchgate.net/publication/282314305_HUNTINGTON'S_DISEASE_-_A_CASE_STUDY