Dr. Vijay Baniya (Dentist)
BDS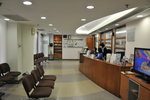 About Dr. Vijay Baniya
Dr.Vijay Baniya Dental Clinic
Dr. Vijay Baniya is a Dentist in Tagore Garden, Delhi Dr. Vijay Baniya practices at Dr.Vijay Baniya Dental Clinic in Tagore Garden, Delhi and Sunshine Charity Trust Hospital in Tagore Garden, Delhi. He completed BDS from Government Dental College in 2002.
Some of the services provided by the doctor are: Dental X-Ray,Complete/Partial Dentures Fixing,Teeth Whitening, Tooth Extraction and Cosmetic/ Aesthetic Dentistry etc.
Clinic Address & Location
sunshine charity dental clinic
E40 ,Tagore garden near Sanatan Dharam Mandir, Tagore Garden, Delhi
Educational Qualifications
SMS Medical College, Jaipur
Experience
18 YEARS CLINICAL EXPERIENCE AT OWN CLINIC N SOME VISITING OTHER HOSPITALS.
Review & Ratings
Wonderful doctor with best skills
Good Doctor ,clean n nice clinic .
Excellent Doctor with quality treatment n Experienced. I highly recommend to visit . Best Doctor in West Delhi.
Memberships


REGISTERED MEMBER OF DELHI DENTAL COUNCIL.

MEMBER OF INDIAN DENTAL ASSOCIATION.

MEMBER OF EXECUTIVE COMMITTEE OF IDA WEST DELHI BRANCH