Dr. Dhara Nanavati (Pediatrician)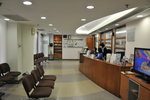 About Dr. Dhara Nanavati
Making available one of the best paediatric services is Dr. Dhara Nanavati in Gandhinagar who has been practising for many years. Offering an exemplary care and medical help to infants, children and adolescents, this renowned medical practitioner has earned a wide recognition over the years. This acclaimed medical specialist has turned out to be the first choice for paediatric care for the residents in the neighbourhood. The chamber holds a strategic location in Gandhinagar with the exact address being on Sector-22 right Sector-22 due to which inhabitants can find out the clinic without hassle. The presence of dense roads and an equally good transport facility in the locality enable the visitors to get their way back from the doctor's chamber.
Clinic Address & Location
Dr. Dhara Nanavati's Clinic
335/1, 1st Floor, Kailashkrupa, Near Gh-5, Sector-22, Sector 22, Gandhinagar
Review & Ratings
Our child is less than a year old. She was suffering from fever and cold. She was crying a lot. We went to this hospital on 18/10/2019 at 5.30pm. We found the doctor and the staff to be rude and unprofessional. There was some medical history for my daughter which the doctor totally ignored and wasn't interested in that. When she was in her mother's arms the doctor pulled both of them a bit forcefully and asked them to sit on the chair. There was no empathy - while my daughter was crying - the dpctor asked both of them to go out of her cabin. The staff was worse. My daughter spilled a few drops of saliva on the cabin floor and the doctor and staff asked us to mop the floor clean using some old cloth. Moreover they asked us to keep the cloth with us as they didn't have any dustbin in the hospital. Can you imagine a hospital without a dustbin? We were fed up and left immediately after paying the fees. We feel let down and would recommend to not visit this place for your kids. Kindly do not compromise with your kid's health by going to this hospital.
Core Interest Areas
Newborn Care And Check Up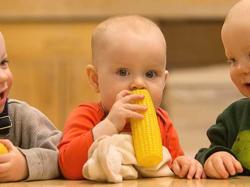 Infant & Child nutrition