Dr. Bani Barod Choudhari (Physiotherapist)
MBBS, Diploma in Child Health (DCH)
About Dr. Bani Barod Choudhari
Dr. Bani Barod Choudhari is a Pediatrician in Vijay Nagar, Indore and has an experience of 16 years in this field. Dr. Bani Barod Choudhari practices at Advance joint Replacement and Childcare Clinic in Vijay Nagar, Indore. She completed MBBS from MGM Institute of Health Science, Bombay in 2005 and Diploma in Child Health (DCH) from MGM Institute of Health Science, Bombay in 2007.
She is a member of Indian Academy of Paediatrics (IAP) and Indian Medical Association (IMA). Some of the services provided by the doctor are: Chickenpox Treatment, Bronchial Asthma Treatment, Growth & Development Evaluation / Management, New Born Care and Vaccination/ Immunization etc
Making available one of the best paediatric services is Dr. Bani Barod Choudhary in who has been practising for many years. Offering an exemplary care and medical help to infants, children and adolescents, this renowned medical practitioner has earned a wide recognition over the years. This acclaimed medical specialist has turned out to be the first choice for paediatric care for the residents in the neighbourhood. The chamber holds a strategic location in with the exact address being Vijay Nagar on right due to which inhabitants can find out the clinic without hassle. The presence of dense roads and an equally good transport facility in the locality enable the visitors to get their way back from the doctor's chamber.
Clinic Address & Location
Advance joint Replacement and Childcare Clinic
Cross Road, Vijay Nagar Square,Under G Sachchanand, Vijay Nagar, Indore
Educational Qualifications
Diploma in Child Health (DCH)
Mahatma Gandhi Mission Institute of Health Sciences-Bombay
Mahatma Gandhi Mission Institute of Health Sciences-Bombay
Experience
2007 - Present Owner at Advance joint Replacement and Childcare Clinic
Memberships
Indian Academy of Paediatrics (IAP)
-Indian Medical Association (IMA)
Core Interest Areas
Bronchial Asthma Treatment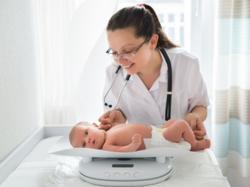 New Born Care
Growth & Development Evaluation / Management