Dr. Hemendra Gupta (Pediatrician)
MBBS, M.D., D.C.H.
11 Years Experience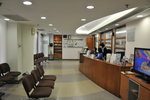 About Dr. Hemendra Gupta
I am practicing in the field of pediatrics since last 15 years. i am a graduate from JLN Medical college, Ajmer and post graduate from SMS Medical college. mine field of interest are pediatric nutrition, growth and development and asthma.
Clinic Address & Location
Gupta Child and Dental Clinic
472, Shantinagar Rd Number 2, Shanti Nagar, Durgapura, Jaipur, Rajasthan 302018, Durgapura, Jaipur
Dr Hemendra Gupta's Child Care Centre
G-1, Ground floor, B-1/560, , chitrakoot scheme, Jaipur
Educational Qualifications
SMS Medical College, Jaipur
American Institute of Medicin
Jawaharlal Nehru Medical College, Ajmer
Experience
Consulting Pediatrician at Apex Hospital Pvt. Ltd.
Director, Dr Hemendra Gupta's Child Care Centre, B-1/560, Chitrakoot, Jaipur
Worked as HOD & senior consulting pediatrician at Global Heart & General Hospital , Chitrakoot.
December 2006 - July 2017
Director At Gupta Child & Dental Clinic
Registrar At Santokba Durlabh Ji Hospital
Resident Doctor At J K Lon Hospital
Publications
A chapter' Neurology of the Newborn' in 'A Text book of pediatric neurology in tropics' JAYPEE BROTHERS MEDICAL PUBLISHERS (P) LTD, NEW DELHI.
Cardiac abnormalities in birth asphyxiated neonates
A Paper on Cardiac abnormalities in birth asphyxiated neonates
Role of maternal oxytocin in neonatal jaundice
A paper on "Role of maternal oxytocin in neonatal jaundice" has been submitted to Journal, of obstetric and gynecology India
Review & Ratings
doctor is so awsome and we received gud response from him. he also provide better treatment and best consultancy
Memberships
Life Member of Indian Academy of Pediatrics (IAP)

Life member Indian Society of Critical Care Medicine (ISCCM)

Life Member of National Neonatology Forum(NNF)

Indian Journal of Practical Pediatrics

Life Member Pediatric Infectitious Disease Chapter of IAP

Indian Medical Association (IMA)

Medical Practitioner Society( MPS)

Life Member Indian Society of Pediatric Gastroenterology Hepatology & Nutrition( ISPGHAN)

Core Interest Areas
Growth and Development
Bronchial Asthma Treatment
Vaccinations/Immunizations