dr.Anushka Yadav (Dental Surgeon)
MDS
About dr.Anushka Yadav
Dr. Anushka Yadav Dental Surgeon in Jhotwara is one of the most preferred dentists in the Jaipur. The doctor is known to have extensive dental training and to treat all dental problems with efficiency, dedication and precision. The clinic is frequently visited by patients residing in India as well as patients from across the globe. It also has plans on expanding its business in the years to come, owing to its immense success and widespread popularity. The doctor aims at focusing on the patient's satisfaction and making it a pleasant experience for them and has earned a loyal clientele over the years. Their state-of-the-art clinic is well-equipped with the latest of technological instruments to provide high-quality dental treatment to the patients. It can also be easily found as it is in close proximity of Jhotwara.
Clinic Address & Location
Shop No. 11-12, Balaji Tower and Residency, Near Shri Ambey Hospital, Jhotwara, Jaipur
Educational Qualifications
Rajasthan University of Health Sciences
My News Feed
/Tdental.network/videos/446676912843400/
/Tdental.network/videos/3002834236423374/
Dental implant # solutions from tooth to root
/274187113530661/posts/326541981628507/
/189620265022569/posts/380992095885384/
/2061499764088629/posts/2166462776925660/
/2061499764088629/posts/2124776757760929/
Vertical fracture irt 15, immediate implant placed " A smile puts you on the right track "
"A smile is the most beautiful curve on a women's body " keep smiling with modern dental hospital
Endodontist#work#love to explore aberrant anatomy
Endodontist# single setting root canal # patient comfort # moderns priroty
medical health check up camp and blood donation camp.... join us in this Noble cause ...
Review & Ratings
One of the Best Dentist in Jhotwara, Jaipur. Excellent Environment at clinic for patients
Specialization
Dental Surgeon
Endodontist
Core Interest Areas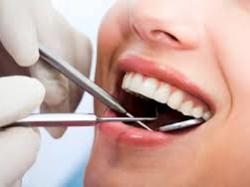 Smile Design
Implants
Crowns & Bridges