Dr. Keyur Chaturvedi (Dentist)
BDS
7 Years Experience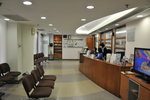 About Dr. Keyur Chaturvedi
Dr. Keyur Chaturvedi is a Dentist and Dental Surgeon in Mansarovar, Jaipur and has an experience of 5 years in these fields. Dr. Keyur Chaturvedi practices at Supreme Dental Hospital in Mansarovar, Jaipur. He completed BDS from Punjab Government Dental College and Hospital, Patiala in 2011.

He is a member of Indian Dental Association. Some of the services provided by the doctor are: Impaction / Impacted Tooth Extraction, Dental Implant Fixing, Surgical Tooth Extraction, Scaling / Polishing and Acrylic Partial Denture etc.
Clinic Address & Location
61/15, RAJAT PATH , Mansarovar, Jaipur
Educational Qualifications
Punjab Government Dental College
Experience
Punjab Government Dental College
My News Feed
/story.php?story_fbid=231299367729654&id=463544860825608
WISHING YOU ALL A VERY HAPPY, PROSPEROUS AND HEALTHY 2018 !!
/story.php?story_fbid=1977547482462243&id=1402977249919272
/story.php?story_fbid=748268005377267&id=187590304778376
Complete set of fixed teeth are replaced best by full mouth Implant supported denture.. Heres the procedure !!!
https://www.facebook.com/DesiMedicos/videos/1950995345117457/
Specialization
Dentist
Dental Surgeon

Cosmetic/Aesthetic Dentist
Memberships
Indian Dental Association
Core Interest Areas
Dental Implant Fixing
Tooth Extraction
Complete and Partial Dentures Fixing