Dr. Keyur Chaturvedi (Dentist)
BDS
10 Years Experience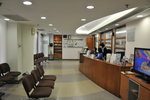 About Dr. Keyur Chaturvedi
Dr. Keyur Chaturvedi is a Dentist and Dental Surgeon in Mansarovar, Jaipur and has an experience of 5 years in these fields. Dr. Keyur Chaturvedi practices at Supreme Dental Hospital in Mansarovar, Jaipur. He completed BDS from Punjab Government Dental College and Hospital, Patiala in 2011.

He is a member of Indian Dental Association. Some of the services provided by the doctor are: Impaction / Impacted Tooth Extraction, Dental Implant Fixing, Surgical Tooth Extraction, Scaling / Polishing and Acrylic Partial Denture etc.
Clinic Address & Location
61/15, RAJAT PATH , Mansarovar, Jaipur
Educational Qualifications
Punjab Government Dental College
Experience
IMPLANTOLOGIST- ADVANCED CERTIFICATE COURSE IN IMPLANTOLOGY AND SINUS SURGERY
Punjab Government Dental College
My News Feed
#PROFESSIONALPOAT
PATIENT: FEMALE
COMPLAIN: SEVERE SENSITIVITY IN LOWER FRONT TWO TEETH WITH ODDLY LONG LOOKING FRONT UPPER TEETH.
O/E : SEVERE ATTRITION IN LOWER ANTERIORS INCISALLY AND UPPER ANTERIORS PALATALLY.
TREATMENT :Rct done wrt 11,21, 31 and 41.
CROWN PREP DONE AND RESTORED WITH TRANS ZIRCONIA( ALL CERAMIC) CROWNS.
#PROFESSIONALPOST
IMMEDIATE IMPLANT PLACEMENT POST EXTRACTION (TOOTH 15)
4.5*11.5 OSSTEM IMPLANT INSERTED.
TORQUE ACHIEVED GREATER THAN 25 Ncm.
Healing cap placed.
Importance of teeth in our facial esthetics can not be better explained !!
Supreme dental hospital wishes you and your family a very happy Holi ! Stay healthy and keep smiling
/story.php?story_fbid=498330064013754&id=463544860825608
/story.php?story_fbid=231299367729654&id=463544860825608
/story.php?story_fbid=231299367729654&id=463544860825608
WISHING YOU ALL A VERY HAPPY, PROSPEROUS AND HEALTHY 2018 !!
/story.php?story_fbid=1977547482462243&id=1402977249919272
/story.php?story_fbid=748268005377267&id=187590304778376
Complete set of fixed teeth are replaced best by full mouth Implant supported denture.. Heres the procedure !!!
https://www.facebook.com/DesiMedicos/videos/1950995345117457/
Specialization
Dentist
Dental Surgeon

Cosmetic/Aesthetic Dentist
Implantologist
Memberships
Indian Dental Association
Core Interest Areas
Dental Implant Fixing
Tooth Extraction
Complete and Partial Dentures Fixing