Dr. Divyaroop Rai (Orthodontist)
BDS, MDS
About Dr. Divyaroop Rai
Dr. Divyaroop Rai

Managing Director - Rai Dental Hospital, Shyam Nagar, Jaipur
Orthodontic (Braces – Specialist) & Lingual (Invisible Braces) Speacialist
Consultant for Major hospitals in Jaipur:
* Metro MAS Hospital, Mansarovar, Jaipur
* Santokbha Durlabhji Memoraial (SDMH) Hospital, Jaipur
* Jain Hospital, Jawahar Nagar, Jaipur

He specializes in the study and treatment of malocclusions (improper bites), which may be a result of tooth irregularity, disproportionate jaw relationships, or both.

He specializes in the treatment of dental and skeletal displacement and also deals with the control and modification of facial growth (dentofacial orthopaedics). Completed his B.D.S. from Santosh Dental College and Hospital, Gaziabad in 2008 and then did his Post-Graduation, M.D.S. in Orthodontics and Dentofacial Orthopaedics from Meenakshi Ammal Dental College and Hospital, Chennai.

He is specially trained in Orthopaedic and Surgical Orthodontics, Lingual/Invisible orthodontics. He has also done research on Smile Designing and Facial Aesthetics, and have keen interest in Temporomandibular Joint Disorders and Pain treatment and correction of Occlusion creating Bad Bite causing Neck and Back Pain.

He has keen interest in Academics and have been a key member in organizing major dental conferences under Indian Orthodontics Society, ENCODE, and various other societies.
Clinic Address & Location
Rai Smile Central Dental Hospital
H-7, MEDINOVA Building, 2nd floor, Near Dana Pani Restaurant, Shyam Nagar, Shyam Nagar Jaipur, Jaipur
Dept. of Dentistry, Metro MAS Hospital
Shipra Path, Technology Park, Mansarovar, Jaipur, Rajasthan 302020, Mansarovar, Jaipur
H-6, Janpath, Near Dana-Pani Restaurant, Shyam Nagar, Ajmer Road, Sodala, Shyam Nagar Jaipur, Jaipur
Educational Qualifications
Meenakshi Ammal Dental College, Chennai (T.N.)
Santosh Dental College, Ghaziabad
Experience
Present Senior Consultant at Dept. Of Dentistry, Metro MAS Hospital
Present Reader at Rajasthan Dental College & Hospital Present Managing Director at Rai Smile Central Dental Hospital Present Senior Consultant at Dept. Of Dentistry, Santokba Duralabhji Present Senior Consultant at Jain Hospital
Specialization
Dentist
Cosmetic/Aesthetic Dentist

Orthodontist
Memberships
Indian Dental Association
Indian Orthodontic Society
Core Interest Areas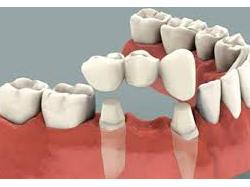 Crowns and Bridges Fixing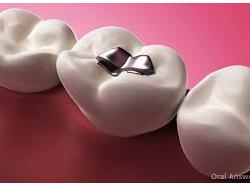 Dental Fillings
Smile Design