Dr. Somendra Saraswat (Endodontist)
MDS
14 Years Experience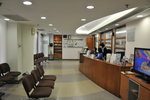 About Dr. Somendra Saraswat
Dental surgeon implant surgeon and Endo super speciality.
Dr. Somendras Multispeciality Dental Clinic in Jaipur is an ISO 9001:2015 ,W.H.O. certified clinic. They Offer a host of treatments and cures for a wide range of dental ailments faced by the patients. our main goal is to provide totally painless and fine ,precise dental treatments .those should be most comfortable to the patients . Few of the dental procedures they offer range from inducing finest fillings and repairs in the tooth, undertaking most accurate root canal ,re-treating the failed prviously done root canals and saving tooth. in case required endodontic surgeries, applying crowns (caps), bridges and implants,
we have variying options to choose from for best looks orthodontic wiring ,cleaning ,best routine maintenance services , teeth whitening as well as extractions (surgical removal) of cavities/milky /disfigured/wisdom teeth.other services like full moth complete denture with pleasant root carvings as well as most appealing fitting and looks of the artificial tooth. The clinic is also listed under Dentists, Orthodontist Doctors, Root Canal Doctors. This clinic is operational from Monday to Saturday, from 09:30-14:00 - 16:30-21:00.
Clinic Address & Location
Dr. Somendra's Multispeciality Dental Clinic
1/543,basement, Mannat Tower, roshan path,opp. chitrakoot stadium gate (north). , Vaishali Nagar, Jaipur
Educational Qualifications
Rajasthan University of Health Sciences
Experience
more than 10 years of zero failure dentistry with fully equipped clinic n upgraded every year with latest advances. put the best efforts since day 1 to make the treatment totally painless and comfortable to patients.
My News Feed
Full mouth rehabilitation with all on 4 implant and bar supported dentures.

Beautiful work with pocket friendly prices. Excellent results. Permanent solution. At great discounted prices .
Review & Ratings
Wonderful is my review in one word for my experience. The way Dr somendra handled my dental problem was exceptionally good. The Dr is very well spoken very fine working .the overall treatment was very satisfying. I would like to give 5 stars for the level of hygiene . everything perfectly managed. Good wishes.
The all over experience of visiting Dr. Somendra was remarkable. I have switched to him from my previous dentist and I'm quite satisfied with the treatments and services that he provides. He is gentle in treatment as well as in his behaviour. He puts every possible effort to comfort his patients. His nature is quite friendly. And his diagnosis holds excellency and accuracy. The atmosphere at his clinic is comforting and soothing. His clinic is a very hygienic place.
Specialization
Endodontist
Oral Surgeon

Cosmetic/Aesthetic Dentist
Implantologist

Vascular Surgeon
Prosthodontist
Memberships
iso 9001:2015 certified clinic
Core Interest Areas
complete dentures
Root Canal Surgeries
Crowns Bridges And Implants