Dr. Mayur Davda (Dentist)
Bachelor of Dental Surgery (BDS)
5 Years Experience
About Dr. Mayur Davda
Dr. Mayur completed his BDS from Mumbai and is practicing since 7 years. He is a founder member & ex-consultant of St. John Charitable Trust, Thane.

He developed his interest in dental aesthetics and did international certification in the same. His specialty is DSD (digital Smile Designing), direct n indirect laminates/veneers Along with Aum Clinic he is also active in social charitable dental camps. Dr. Mayur is also nature photographer, ornithologist and wildlife enthusiastic.
Clinic Address & Location
Aum Dental Clinic, office 4 ground. floor , business point, DK Sandu street near Starbucks cafe, chembur (East) , Chembur H.O, Mumbai
Educational Qualifications
Bachelor of Dental Surgery (BDS)
Maharashtra University of Health Sciences
Experience
Doctor at Aum Dental Clinic
Memberships
- St. John Charitable Trust, Thane.
Core Interest Areas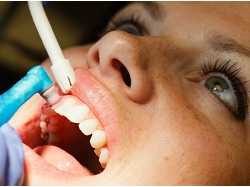 Dental Surgery
Dental Implant