Dr. Mayur Davda (Dentist)
About Dr. Mayur Davda
Dr. Mayur completed his BDS from Mumbai and is practicing since 7 years. He is a founder member & ex-consultant of St. John Charitable Trust, Thane.

He developed his interest in dental aesthetics and did international certification in the same. His specialty is DSD (digital Smile Designing), direct n indirect laminates/veneers Along with Aum Clinic he is also active in social charitable dental camps. Dr. Mayur is also nature photographer, ornithologist and wildlife enthusiastic.
Clinic Address & Location
206, 2nd Floor, Om Prakash Arcade, Chembur East, Mumbai - 400071, Above City Mall, Ambedkar Garden, Chembur H.O, Mumbai
Nagare Building Bhandar Galli ,J.S Road Opp Prabhat plaza, Near Shiv Sena Shakha Thane west, Thane Bazar, Thane
Memberships
- St. John Charitable Trust, Thane.
Core Interest Areas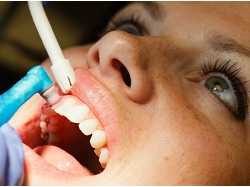 Dental Surgery
Dental Implant