Dr. Ketan Bubna (Dental Surgeon)
MDS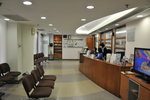 About Dr. Ketan Bubna
KETAN BUBNA HAS COMPLETED HIS GRADUATION AS DENTAL SURGEON FROM BHARATI VIDYAPEETH DENTAL COLLEGE AND HOSPITAL, PUNE AND SPECIALIZED IN PEDIATRIC DENTISTRY, WITH MASTERS DEGREE FROM PACIFIC DENTAL COLLEGE AND HOSPITAL, UDAIPUR.

WITH HIS KID-ORIENTED STYLE AND FUN PERSONALITY, HE GETS CHILDREN EXCITED ABOUT THEIR DENTAL CARE, HELPING THEM DEVELOP HEALTHY HABITS THAT WILL LAST FOR LIFETIME. MOST IMPORTANTLY, HE TAKES TIME TO GET TO KNOW EACH CHILD PERSONALLY, COMMUNICATING WITH PARENTS AND CHILDREN TO CREATE A LIFETIME OF GREAT SMILES. BEING AN EXPERT IN DENTAL DEVELOPMENT, HE MONITORS YOUR CHILD NEEDS AND PROVIDES ADVICE AND TREATMENT TO ENSURE A WINNING SMILE. FROM TEETHING INFANTS TO APPEARANCE-CONSCIOUS TEENAGERS, HIS DENTAL CARE IS BASED ON PSYCHOLOGICAL UNDERSTANDING, BEHAVIOUR MODIFICATION TECHNIQUES, COMPREHENSIVE DENTAL RESEARCH, EVIDENCE-BASED DENTISTRY AND EXTENSIVE CLINICAL EXPERIENCE.

KETAN HAS BEEN IN PRACTICE WITH THE NAME OF MINI MOUTH DENTAL HUB WHICH IS DEDICATED EXCLUSIVELY TO CHILDREN. HIS PEDIATRIC DENTISTRY CLINIC IS DESIGNED TO MAKE CHILDREN FEEL COMFORTABLE AND AT HOME.

HE IS ALSO THE CONSULTANT PEDIATRIC DENTIST AT VARIOUS CLINICS IN SURAT, BARDOLI, AND NAVSARI. HE IS A CONSULTANT AT JAMNABA HOSPITAL IN BARDOLI.

HE IS AN ACTIVE MEMBER OF THE INDIAN SOCIETY OF PEDODONTICS AND PREVENTIVE DENTISTRY (ISPPD). HE HAS VARIOUS INTERNATIONAL AND NATIONAL PUBLICATION ON HIS NAME AND PRESENTED RESEARCH PAPER AND POSTERS AT VARIOUS NATIONAL CONFERENCES.

KETAN LOVES TO EXPLORE NEW PLACES, ENJOYS LISTENING MUSIC AND IS A FOODIE AT HEART.
Clinic Address & Location
B-UG 22,Siddhachakra Residency,Galaxy Circle,Pal, Adajan, Surat
Dr. Ketan Bubna (Pedodontist)
Pal, Surat, Adajan, Surat
West Coast Dental & Cosmetic Care
G-3,SNS Arista,Nr. Prime Shoppers,Opp. Happy Residency, Vesu, Surat
Educational Qualifications
Bharti Vidya Peeth Dental College(PUNE)