Dr. Vikas Goyal (Dentist)
MDS, BDS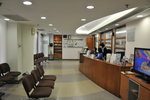 About Dr. Vikas Goyal
Dr. Vikas Goyal
MDS , BDS
Dentist , 14 Years Experience
Medical Registration Verified
Dr. Vikas Goyal is an Orthodontist in Athwa, Surat and has an experience of 14 years in this field. Dr. Vikas Goyal practices at Braces N Gum Care, Multispecialty Dental Clinic in Athwa, Surat and Parekhs Dental & Oral Treatments in Adajan Dn, Surat. He completed MDS from Kothiwal Dental College Research Centre in 2010 and BDS from Darshan Dental College Hospital in 2005.

He is a member of Indian Dental Association, Indian Orthodontic Society and Indian Academy of Aesthetic & Cosmetic Dentistry. Some of the services provided by the doctor are: Gum Disease Treatment/ Surgery, Dental Braces Fixing, Smile Design and Flap Surgery etc.
Clinic Address & Location
Braces and Gum Multi Speciality Dental Clinic
Braces & Gum Multi Speciality Dental Clinic, M 8-10, Corner Point, Opp. Sejal Appt, Citylight, Athwa, Surat
Educational Qualifications
Darshan Dental College Hospital
Kothiwal Dental College Research Centre
Experience
Present Doctor at Braces N Gum Care, Multispecialty Dental Clinic
Memberships
Indian Dental Association
Indian Orthodontic Society
Indian Academy of Aesthetic & Cosmetic Dentistry
Core Interest Areas
Gum Disease Treatment/ Surgery
Flap Surgery
smile design