Dr. Jugal Sherdiwala (Dentist)
BDS, MDS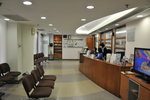 About Dr. Jugal Sherdiwala
Creating healthy smiles with a gentle touch
Dr. Jugal Sherdiwala is a Dentist in Rustampura, Surat and has an experience of 6 years in this field. He completed BDS from Rajiv Gandhi University, Bangalore in 2008 and Diploma in Implanthology from Aishani Implant Academy in 2010.

Dr. Jugal Sherdiwala currently practices at Shree Sai Dental Care in Rustampura, Surat. He is also an active member of Indian Dental Association.
Clinic Address & Location
102,Jay Arcade ,opp. central Bank of India,Nr, Nahar Hospital, Rustampura Surat, Surat
Educational Qualifications
Diploma in Implanthology - Aishani Implant Academy
Experience
advance implant prosthodontics
Shree Sai Dental Care in Rustampura
My News Feed
Successfully completed 3 days of advanced training in full mouth rehabilitation under one of the most eminent mentor in India - Dr Moez khakiani...
Routine root canal treatment in a tooth with curves. Pain is relieved. X rays following the treatment.
Much thanks Dr.Jugal for treating me so well and keeping me stress free the entire treatment and being so calm with me. Your service was extremely satisfactory, neat and result oriented. Surely a dentist to be recommended! Way to go young doc.. All the best
Conducting Free Dental Check up Camp..
Dental Decay gives an unaesthetic appearance to your smile.
All the decay removed and filled with a resin.
#cavity #resinfilling #smiledesign #dentistinsurat
5 packets of kesar Gutkha everyday for 9 years can get you this. Blanket of darkness.
Professional cleaning was done to remove the stains and bring those teeth in light.
#saynotogutkha #saveteeth #dentistinsurat
Old worn out dental bridge in lower jaw replaced with a new ceramic one! new smile ! better hygiene! new shine!
HAPPY IMPLANT. Replacing missing tooth with an implant supported crown.
They are safe
Bio-compatible and easily accepted by our body
Durable
Proud moment ! Getting published in Indian Journal of Research.
A multidisciplinary approach: Orthodontics combined with EMAX Veneers.
https://www.worldwidejournals.com/paripex/recent_issues_pdf/2018/February/February_2018_1517832096__85.pdf
Smile Rehab successfully done in lower teeth. #lifechangingdentistry #smilerehab #dentistinsurat
Today, we live in a world of technology and even dentistry has joined hands with it. This denture was designed digitally and the result was beyond expectations. Ask us for Digital Dentures. Call us now -9714427823...
All her teeth in upper jaw were lost and she could barely smile. Implant surgery was done and new set of teeth given.She now smiles beautifully and couldn't be more happier.
Successfully placed 7 implants in lower jaw in an elderly diabetic patient. Now he can gracefully smile and have his favorite food without a glitch.
Review & Ratings
As always.. prompt and warm welcome... proffessional yet friendly...
Specialization
Implantologist
Dental Surgeon
Memberships
- Indian Dental Association.

Core Interest Areas
Cosmetic Dentistry
Dental Surgery
dental implants