Dr. Jugal Sherdiwala (Dentist)
Bachelor of Dental Surgery (BDS), MDS
8 Years Experience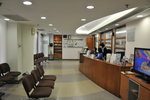 About Dr. Jugal Sherdiwala
Creating healthy smiles with a gentle touch
Dr. Jugal Sherdiwala is a Dentist in Rustampura, Surat and has an experience of 6 years in this field. He completed BDS from Rajiv Gandhi University, Bangalore in 2008 and Diploma in Implanthology from Aishani Implant Academy in 2010.

Dr. Jugal Sherdiwala currently practices at Shree Sai Dental Care in Rustampura, Surat. He is also an active member of Indian Dental Association.
Clinic Address & Location
AARNA DENTAL (Rustampura)
102,Jay Arcade ,opp. central Bank of India,Nr, Nahar Hospital, Rustampura Surat, Surat
206, Raghuvir Symphony shoppers, Beside Magnus shopping center, near dhiraj sons, althan-bhimrad canal road, Althan, Surat
Educational Qualifications
Diploma in Implanthology - Aishani Implant Academy
Bachelor of Dental Surgery (BDS)
Rajiv Gandhi Institute of Medical Sciences
Experience
advance implant prosthodontics
Shree Sai Dental Care in Rustampura
My News Feed
Successfully completed an implant case with hybrid denture along with guided implant placement. #dentium #guidedsurgery #hybriddentures #shreesaidentalcare #jugalsherdiwala #implantologist #implantology #dentistry #dentistinsurat #dentalworld #dentist #healthysmiles #beautifulsmiles #3dprinting
#dentalwisdom #dentistry #shreesaidentalcare
Replacement of crooked teeth with ceramic crowns ! Desirable results, happy patient! #jugalsherdiwala #shreesaidentalcare #dentistry #surat #surat_dairy #dentistinsurat #dentalworld #crownandbridge #healthysmiles #beautifulsmile
The patient lost his teeth after a Road traffic accident. The other two teeth were mobile and had to be replaced. Ceramic bridge in place. Restored his natural smile. #shreesaidentalcare #prosthodontics #crownandbridge #dentistry #dentistryworld #periospot #dentistinsurat #jugalsherdiwala #surat #beautifulsmiles #healthysmiles
New addition to my clinic! State of the art Magnification loupes -3.2x, TTL from Admetec. Magnification helps in improving the quality of the treatment rendered. The more you see the better you treat ! #admetec #admetecloupes #shreesaidentalcare #magnification #qualitydentistry #keepongrowing #dentistinsurat #surat #newgadgets
Missing teeth replaced with a Porcelain bridge. Phonetics improves and she can now orate better. Classic example of how teeth can influence your speech. #dentistry #dentistinsurat #shreesaidentalcare #healthysmiles #dentistryworld #porcelain #surat #aesthetic #allsmiles #healthytooth #dentalworld #dental
Gingival enlargement treated with deep scaling and curettage... Healthy gingiva restored after one week. #dentistinsurat #dentistry #periodontics #healthysmiles #surat #shreesaidentalcare #gumcareexpert #dentistryworld #periodontalsurgery
Successfully completed implant case. #implantdentistry #implantprosthodontics #healthysmiles #dentalworld #dentistry #dentistinsurat #surat #surgery #implantworld #osstem
Swacch Daat, Swacch Bharat! #healthysmiles #teethcleaning #spa #dentalspa
#restoring a #fracturedtooth #smile #estheticdentistry #resin #compositebonding #dentistry #dentistinsurat #healthysmiles #aestheticdentistry #dentalworld #dentistryworld #tokuyama #shreesaidentalcare @ Shree Sai Dental Care
#stressrelief #mouthguard #protectyourteeth
We use #rubberdam in our daily practice! This helps in providing a #sterile environment, no unpleasant taste of our irrigants, no spitting by the patient, and a better field of view. A better treatment rendered in the end ! #healthysmiles #stateoftheart #upscaledentistry #neat #happypatient
#badbreath #healthysmiles #feelfresh
Nothing in this world is maintenance free and so are our teeth. They need that extra care , pampering and sometimes a makeover to sustain all those fancy food that we eat nowadays! A case of full coverage ceramic crowns on all lower teeth.
#healthysmiles #smilemakeover #dentalworld #dentistry #dentistinsurat #surat #loveyoursmile #loveyourteeth
Now that's some good news ! #darkchocolate #healthysmiles #dentistry #healthylifestyle
It's time to visit a dentist if you undergo any of these ! #healthysmiles #dentistry #surat
Be gentle ! Using a toothbrush with soft bristles is always recommended to avoid tooth wear from hard brushes. #healthysmiles #healthytooth #goodmorning
She was divorced once, engaged twice and now for the very third time she is going to get married again ! The reasons for the above failed relationships were her teeth. Doing this case was a big challenge at both emotional and aesthetic level. Tried the best I can to make her smile look more presentable.
I am happy and touched by how far a dentist can influence a persons life. A smile can really change your life.
P.S. The smile was approved by her fiancé.
#smilerehab #aesthetics #estheticdentistry #healthysmiles #improvinglives #changinglives #successstories #beautifulsmiles #dentistinsurat #surat
This is a patient very dear to me. It gives you an immense satisfaction and pride when the person who has seen you grow all your life (probably who has changed your nappies) comes to you for her dental needs. It's was rather a treat to myself getting a chance to do justice to her smile.
After serving for 32 long years, her old ceramic bridge was restored with a new one but this time with a Zirconia bridge. #smile #smilerehab #zirconia #smiledesign #dentistinsurat #smilemaker #dentalworld #beautifulsmiles #shreesaidentalcare #healthysmiles
Gutkha ruins your smile and makes your teeth vulnerable. Here is the case where both the front teeth are decayed and have been replaced with zirconia crowns over them. #goodbyegutkha #zirconia #dentistinsurat #shreesaidentalcare #dentistry #dentalworld #healthylifestyle @ Shree Sai Dental Care
Replacement of single tooth with implant.
When an octogenarian leaves your office happily, you know you have done something right. Upper complete denture in place. Both patient and Denture gelling well together ...#happysmiles #completedenture #successstories #octogenarian #respect #dentistinsurat #shreesaidentalcare #dentalworld
Case of smile designing and rehabilitation of old faulty prosthesis. New Ceramic teeth in place. Both quality of teeth and how one smiles greatly impacts one's social life apart from physiological function. #smiledesigning #pfm #ceramics #dentalworld #dentistinsurat #smilemakeover #smilerehab #beautifulsmiles #dentistry #shreesaidentalcare #healthylifestyle @ Shree Sai Dental Care
This is an Implant case where we used patient's own blood to accelerate growth of new bone and healing, along with bone grafting. This is known as PRF(platelet rich fibrin) and is latest in the field of Implantology. Adapting to the new technology and implementing in our clinic is first in our priority list.
Below are few pics of the PRF machine and how it is made. End result is seamless and pain-free healing.
#boneregeneration #bonegrafting #dentistinsurat #dentalworld #shreesaidentalcare #osstem #implantology #painlessdentistry #prf #stickybone #successstory #surgery
Yet another case of replacing fractured tooth with a Porcelain/ceramic crown. How a Smile changes can be very well appreciated.
#smile #beautifulsmiles #pfm #dentistry #dentalworld #dentistinsurat #shreesaidentalcare #healthysmile #ceramiccrown @ Shree Sai Dental Care
Giving new teeth by placing implants. #osstem #implantology #dentalsurgery #dentistry #dentistinsurat #dentaltourism #dentalworld #implants #shreesaidentalcare #surgery
Successfully completed implant surgery on lower left posterior edentulous space. #implantology #implantologist #dentalsurgery #dentalworld #osstem #dentistinsurat #dentistry #dentalimplants #missingteeth #painlessdentistry #implants @ Surat, Gujarat
Saving previous tooth is very much like "Saving private Ryan", Have you watched the movie yet? If yes, then you'll understand what it is to save a tooth. Always ask your dentist if your tooth is salvageable. A case showing how grossly decayed tooth was saved by Root Canal Treatment and a ceramic crown after that. #rootcanaltreatment #savingprivateryan #savingtooth #rct #pfm #ceramics #endodontics #dentistlife #dentistry #shreesaidentalcare #dentistinsurat #dentistryworld #dentalworld
Video showing how we do RCT these days.Rotary endodontics has changed the way we do Root canals. It's fast, reliable, more accurate and painless. Single sitting RCT. #rotaryendodontics #endodontics #protapergold #dentsply #coltene #rubberdam #painlessdentistry #savetooth #apexlocator #eighteeth #stateoftheart #technology
Diastema closure on lower anteriors with E MAX VENEERS.
#emax #emaxveneers #veneers #dentalworld #dentistry #dentist #surat #shreesaidentalcare #beautifulsmiles #healthylifestyle #healthysmile #smile #Smilerehab #smiledesign #cadcamdentistry #lithiumdisilicate #ivoclarvivadent
Love for Endo. Rotary Root canal Treatment. #endodontics #endolove #dentistry #dentalworld #dentistinsurat #shreesaidentalcare #painless #painlessdentistry #crown #rootcanal @ Shree Sai Dental Care
Teeth defines your identity. Journey From edentulism to removable denture. Along came 5kgs of weight gain in 1.5 months. #completedenture #denture #dentistry #dentistinsurat #prosthodontics #beautifulsmiles #smile #Smilerehab #bpsdentures #healthylifestyle #beinghealthy #surat #shreesaidentalcare
A #feedback from one of our implant patients. #testimony #successstories #implantologist #surat #shreesaidentalcare
An elderly patient in seventies with 5 implants in place. After nearly 5 years(he got his lower teeth removed long back) he could now eat his favourite lamb curry. He told me I added few years to his life. Those words are a pride in itself. #successstories #happypatient #proudmoment #healthyfood #healthylifestyle #dentalimplants #smile #newlife #dentistry #dentist #dentistinsurat #beautifulsmiles #implantology #shreesaidentalcare #surat
Yet another case of smile designing. Cad/cam crowns in place. He din't knew all these years that he could smile this good. #happy #happysmiles #beautifulsmiles #cadcamdentistry #dentistry #dentalworld #pfm #ceramiccrown #dentistinsurat #shreesaidentalcare #makemesmile #smiledesign #prosthodontics #surati #changinglives @ Shree Sai Dental Care
A lost legend. After Dental implant boom, Cast partial Denture(removable denture) has somehow lost its glory. Though, anyday it is the most reliable option when implants are not feasible or when one has budget constraints. Its durable, has snug fit, hassle free and patient friendly. Not to mention it's also PAIN FREE !!
#dentistry
#dentistinsurat #castpartialdenture #dentures #shreesaidentalcare #removabledenture #durable #cadcamdentistry #painlessdentistry #dentalworld #dentalhygiene @ Shree Sai Dental Care
One life, One smile-Let's change it for the better. This is the case of #Smilerehab where the entire dentition was taken care of. Patient is in her mid fifties.She now smiles with a zeal to live life to the fullest. Her life is changed, change yours now. Lets pledge to a healthy life.
#newsmile #fmr #dentistry #aesthetics #cosmeticdentistry #zirconia #smile #dentistinsurat #successstories #healthysmile #beautifulsmile #dental #changeyourlife #shreesaidentalcare #dentistrylife #smiledesign @ Shree Sai Dental Care
Successfully completed yet another Implant case. Happy patient and Happy doctor. #successstories #dentalimplants #dentistry #dentistinsurat #smiles #implantology #osstem #dentalsurgery #surat @ Shree Sai Dental Care
Wishing you all a memorable Diwali!!
Dentistry and artistry go hand in hand. We try our level best to make you smile louder and happier.
A young woman enters my clinic and complains of an unaesthetic smile. The old crown(cap) was not doing any justice to her smile. After discussing few materials we decided to go for an Emax crown which will not only change the way she smiles now (very shy) but also will change the way she deals with the world.
A beautiful smile can make you confident than ever before.
Now she stands tall with her new smile and we stand taller in our standards of care and treatment.
Successfully completed single Implant surgery. The best way to replace your lost tooth/teeth.
Lower full arch implant rehabilitation.
Yet another case of smile design completed successfully. Lower front teeth were all scavenged by pyorrhea. New zirconia bridge in place. Along with Smile, patients speech has changed profoundly. That's how malaligned teeth affects aesthetics and speech function.
#pyorrhea #smiledesign #zirconia #phonetics #beautifulsmile #dentistinsurat
A 9 year old walk patient walks in ,accompanied by his father, for a irregularly placed front tooth. On examination it was found out that mesiodens was present leading to flaring of the front tooth(Right central incisor). Mesiodens is an extra tooth (supernumerary tooth) present between the two central incisors. It can result in oral problems such as malocclusion, food lodgement, poor esthetics and sometimes a cyst formation. Early diagnosis and it's removal is significant to avoid any orthodontic (braces) treatment.
The tooth was removed painlessly and patient is recalled after 6 months.
Smile designing with Zirconia crowns...Mimicking Nature.
Successfully completed 3 days of advanced training in full mouth rehabilitation under one of the most eminent mentor in India - Dr Moez khakiani...
Routine root canal treatment in a tooth with curves. Pain is relieved. X rays following the treatment.
Much thanks Dr.Jugal for treating me so well and keeping me stress free the entire treatment and being so calm with me. Your service was extremely satisfactory, neat and result oriented. Surely a dentist to be recommended! Way to go young doc.. All the best
Conducting Free Dental Check up Camp..
Dental Decay gives an unaesthetic appearance to your smile.
All the decay removed and filled with a resin.
#cavity #resinfilling #smiledesign #dentistinsurat
5 packets of kesar Gutkha everyday for 9 years can get you this. Blanket of darkness.
Professional cleaning was done to remove the stains and bring those teeth in light.
#saynotogutkha #saveteeth #dentistinsurat
Old worn out dental bridge in lower jaw replaced with a new ceramic one! new smile ! better hygiene! new shine!
HAPPY IMPLANT. Replacing missing tooth with an implant supported crown.
They are safe
Bio-compatible and easily accepted by our body
Durable
Proud moment ! Getting published in Indian Journal of Research.
A multidisciplinary approach: Orthodontics combined with EMAX Veneers.
https://www.worldwidejournals.com/paripex/recent_issues_pdf/2018/February/February_2018_1517832096__85.pdf
Smile Rehab successfully done in lower teeth. #lifechangingdentistry #smilerehab #dentistinsurat
Today, we live in a world of technology and even dentistry has joined hands with it. This denture was designed digitally and the result was beyond expectations. Ask us for Digital Dentures. Call us now -9714427823...
All her teeth in upper jaw were lost and she could barely smile. Implant surgery was done and new set of teeth given.She now smiles beautifully and couldn't be more happier.
Successfully placed 7 implants in lower jaw in an elderly diabetic patient. Now he can gracefully smile and have his favorite food without a glitch.
Review & Ratings
Dr Jugal is very nice & humble Doctor. He first understands his patients by listening carefully & then treats them accordingly. Amazing experience. Thank you Doc
As always.. prompt and warm welcome... proffessional yet friendly...
Specialization
Implantologist
Dental Surgeon
Memberships
- Indian Dental Association.

Core Interest Areas
Cosmetic Dentistry
Dental Surgery
dental implants