Dr. Fatema Faizullabhoy (Endodontist)
BDS, MDS
7 Years Experience
About Dr. Fatema Faizullabhoy
The Art of Specialised Dentistry
Dr Fatema Faizullabhoy,BDS, MDS (Endodontist) is the chief dental surgeon at Insiyah Dental Studio with 7 years of clinical experience as a dental practioner.Her areas of experties include endodontic procedures and aesthetic dentistry.
At Insiyah Dental Studio, we also have a team of dental specialists attending to the specific needs of our patients. The best suited treatment options are available to them and these are provided with utmost care and priority.
Insiyah Dental Studio has all the best and latest equipments and materials. Dental treatments are started with thorough dental checkups, digitalised x-rays followed by a consultation and discussion of options available. We offer procedures such as root canal treatments, oral prophylaxis, tooth coloured direct and indirect restorations, orthodontic treatments, aesthetic procedures regarding teeth and gums, dental bleaching, extractions, implant placements, surgical procedures, complete and partial dentures and many more are all available under one roof.
Always striving for perfection, our professional team delivers excellent results combining the art and science of Cosmetic Dentistry.
Our ultimate aim is to improve the dental health of all our patients and to provide high quality aesthetic and specialized restorative treatment in a friendly and caring environment. Our aim would not only be to build on the basic foundation of knowledge but also apply the latest innovations through research to further improve clinical practice. We believe we can contribute humbly to this esteemed profession.
Clinic Address & Location
Educational Qualifications
Rajiv Gandhi University of Health Sciences
Maharashtra University of Health Sciences
Experience
Surat General Hospital since
• Honorary consultant at Burhani Hospital
• Endodontic consultation at various private clinics
Publications
Effect Of Alcoholic And Non-Alcoholic Beverages On The Wear, Degradation And Fracture Toughness Of Teeth And Resin Composite Materials
-In Vitro Study 27th ACD AND 20TH IES National Conference- Dubai
Aberrant Entities Found In Root Canals –A Case Report
IDA Karnataka State Dental Conference, Mysore
Review & Ratings
Dr Fatema did a through examination and explained all the treatment options, following which the treatment was done successfully. She makes the patient feel very comfortable and does the treatment without causing much pain. Also a very pleasant staff and the hygiene of the clinic is very good.
Well attended by Dr. Good experience
Specialization
Cosmetic/Aesthetic Dentist
Dermatologist
Memberships
Member of IDA SURAT.
Member of INDIAN ENDODONTIC SOCIETY
Core Interest Areas
Root Canal
Dental Filling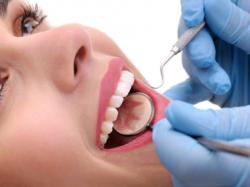 Oral and Maxillofacial Surgery