Dr. Ritu Garg (Orthodontist)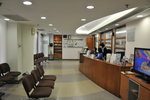 About Dr. Ritu Garg
At a young age, Dr. Ritu knew she wanted to create beautiful smiles.
Dr. Ritu Garg did her graduation from Rural Dental College Loni [Pune University] Maharashtra , Graduating in the top of her Class. Then she did her masters degree in Orthodontics from SDM Dherward,Karnataka.
After doing her MDS, She didn't stop then the did her M-orth from Royal College of Surgeons Edinburgh (London).
Clinic Address & Location
Dr.Ritu's Orthodontic and Dental Care
27-28, Indraprasth Complex, Delhigate, Udaipur City, Udaipur