Dr. Arpit Mehta (Dental Surgeon)
Bachelor of Dental Surgery (BDS)
11 Years Experience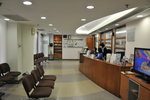 About Dr. Arpit Mehta
Dr. Arpit Mehta is a Dentist in Harni, Vadodara and has an experience of 8 years in this field. Dr. Arpit Mehta practices at My Care Denatl Clinic and Impalnt Center in Harni, Vadodara. He completed BDS from K.M. Shah Dental College Hospital in March,2009.

The doctor is known to have extensive dental training and to treat all dental problems with efficiency, dedication and precision. The clinic is frequently visited by patients residing in India as well as patients from across the globe. It also has plans on expanding its business in the years to come, owing to its immense success and widespread popularity. The doctor aims at focusing on the patient's satisfaction and making it a pleasant experience for them and has earned a loyal clientele over the years. Their state-of-the-art clinic is well-equipped with the latest of technological instruments to provide high-quality dental treatment to the patients.

He was a member of Indian Dental Association. Some of the services provided by the doctor are:Root canal treatment, smile design, Restoration of carious teeth, restoration of missing teeth by implant and/or crown and bridge, Bleeding Gums Treatment, Scaling / Polishing, Artificial Teeth, Dental Braces Fixing and Complete/Partial Dentures Fixing etc.
Clinic Address & Location
FF-4, Nilex Citadel, Harni - Warasiya Ring Rd, Near Panchsheel Complex,Behind Mahalaxmi Park Society, Arvind Park Society, Bapunagar, Vadodara, Gujarat 390006, Harni, Vadodara
MY CARE DENTAL CLINIC AND IMPLANT CENTER
SF-14, S9 SQUARE,NR. RIYA REVATI RESTORANT,BESIDES LILLERIA BANQUATS,SAMA-SAVALI ROAD,VADODARA, Harni, Vadodara
SF-14,S9 SQUARE,NR RIYA REVATI RESTORANT,BESIDES LILLERIA BANQUATS, Harni, Vadodara
Educational Qualifications
Bachelor of Dental Surgery (BDS)
Experience
2009 - 2010 Dentist at RC Gandhi Dental Trust
Memberships
Indian Dental Association
Core Interest Areas
Impacted Tooth Extraction
Artificial Teeth
Teeth Reshaping