Aastha Skin Care Cosmetic & Laser Clinic (Bhaijipura)
Sargasan, Ahmedabad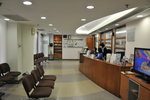 About Aastha Skin Care Cosmetic & Laser Clinic (Bhaijipura)
Clinic Address & Location
Aastha Skin Care Cosmetic & Laser Clinic (Bhaijipura)
113, 1st Floor, Radhe Times Square, Near Hotel Management college, On Service Road, Between PDPU Cross Road & K. Raheja Road, Bhaijipura, Sargasan, Ahmedabad
My News Feed
https://www.youtube.com/watch?v=70-jurJUiq4
We are delighted and honored to announce that our clinic "Aastha Skin And Laser Clinic" has won the prestigious "Dr P B H trophy
#yoga makes your body and mind more healthy, flexible and stronger. It also give your #skin a gorgeous and younger look.

#yoga day
Clinic will remain close today -17/06/2019 due to All india doctor strike
Clinic will remain close today -17/06/2019 due to All india doctor strike
Enrol for this 2-day masters training program to enhance your expertise to become an expert in the fast-growing speciality in aesthetic medicine!

American Academy of Aesthetic Medicine(AAAM)
Masters Certificate in Aesthetic Gynaecology
7-8 July 2019, Dubai UAE
24-25 Sep 2019, Cairo Egypt

✔ 6 Years of teaching Aesthetic Gynaecology
✔ Real-time practice sessions

This course highlights both functional gynaecological related problems and aesthetic procedures such as skin revitalization and skin lightening of intima area, g-spot augmentation, fillers for labia augmentation, inner and outer labiaplasty.

For registration & more information
https://bit.ly/2V3LARb
+971 56 505 5289 | +20 106 570 5478 | +91 976 926 3293 | info@ibcme.com
Boost your confidence by treating #acne and #scar by latest technologies.
Aastha skin and laser clinic
For appointment call 9998823828, 9898183828
#IPL treatment not only removes your #acne but also rejuvenate the #skin.
Aastha skin and laser clinic
Shahibaug , Ahmedabad
#laser #hair removal is safe , effective and permanent way to get rid of unwanted hair.
We always love to make your #skin more #beautiful.
#sunscreen not only provide sun protection but also guard our skin from skin cancer, specially in sensitive skin.
#skin type :
Before starting any skin treatment you must know your skin type.
Here is quick way to find out it.

Aastha Skin And Laser clinic
Shahibaug, Ahmedabad
For appointment call on 9998823828
Taking care of #nail:

People can reduce their risk of developing #nail #infections by using the following methods:

- moisturizing after washing the hands

-avoiding biting or chewing the nails

- taking care when cutting the nails

-keeping the hands and nails clean

-avoiding submerging the hands in water for long periods

-avoiding contact with irritants

-keeping the nails short
#sun is the main culprit of the many #skin diseases.
You must use very good #sunscreen according to your #dermatologist advice.
Your #antiaging regime is not complete without #sunscreen
#skin is largest organ of the body and it requires great effort to keep it healthy.
You must follow your skin care regime regularly.
In #winter taking care of your skin is very important.
Choose your moisturizer wisely to keep your skin oft, supple and healthy.
A good #moisturizer will not only nourish your #skin but also give anti aging effects also
Wishing you a fantastic nine nights of devotion, spirituality and happiness.. May Maa shower her choicest blessings over you, all.. #Happy_Navratri
Happy #independence day
Get freedom from all types of skin, hair and nail problems
Aastha skin and laser clinic
Shahibaug, Ahmedabad
M-9998823828
Care for the dry #hair

- Use mild shampoo with conditioner twice a week to wash your hair; deep condition your hair once a week
- Detangle wet hair with a wide toothed comb, never use a brush
- Avoid using a hair dryer if necessary use it in cold mode
- Avoid multiple hairstyling products ,they can dry out your hair and take away the sheen
- Stick to one or two products and use them sparingly
-Always trim your hair at least once a month to help maintain your hair style and keep split ends at bay.
https://www.youtube.com/watch?v=01GafX1B870
https://www.youtube.com/watch?v=01GafX1B870
Under eye dark circle

It is very common condition we consult day to day. You can do to make it better
- Take a good and sound sleep
- Avoid stress and anxiety
- Avoid direct sun exposure and use good sunscreen
- Avoid Smoking
- Avoid heavy make up which may cause allergy
- Have a good and healthy nutritional food

we can help you by prescribing some creams and doing some treatments like peels and lasers
but,but,but remember there is no single treatment to permanently remove it. We can make it better and prevent further worsening of the condition
#Laser hair reduction is very safe and effective treatment to get rid of unwanted body #hair specially when done by US FDA machine
Sunscreen not only provide u best sun protection but also delaying aging .
Use it throughout the year.
#skin care in middle aged.
Thanks to women dermatology society
Happy #Uttarayan
Happy lohri
Don't forget to apply good sunscreen on your skin while enjoying kite flying
May the divine light of #Diwali diyas spread Peace, Prosperity, Happiness and Good Health in your life. Wish you a very #Happy Diwali!!

Dr Gaurav Patel
Aastha skin and Laser Clinic
Shahibaug, Ahmedabad