Sonani dental hospital
Katargam, Surat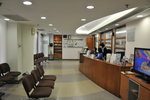 About Sonani dental hospital
Clinic Address & Location
Radheshyam Shopping, singanpore char rasta, Vedroad,, Katargam, Surat
My News Feed
/LifeAndArtCollections/videos/1763652007076010/
ગોપાલ ડેન્ટલ ક્લિનિક
કતારગામ : તારીખ 23/5/18 થી તારીખ 3/6/18 સુધી માત્ર સવારે ચાલુ રહેશે.

રાંદેર : તારીખ 23/5/18 થી તારીખ 3/6/18 સુધી બંધ રહેશે.

અસુવિધા બદલ માફી.
Dr. Ghanshyam will not be available at both clinic from date: 23/5/18 through
3/6/18 sunday.
Be informed:
People who drink 3 or more glasses of soda each day have 62% more tooth decay, fillings and tooth loss than others. ...
Welcome summer with a cool smile
Dental Education Seminar conducted by Dr Ghanshyam Goti

A dental education seminar was held at Shree Swaminarayan H.V. vidhyalaya, Adajan for school students on the 9th of January 2018.

Seminar highlighted the basic structure of tooth and its importance, dental caries and its prevention, better oral hygiene and brushing techniques.

It was a very well received and educative seminar conducted by Dr Ghanshyam as a social awareness towards oral healthcare.