Olive Pediatric and Multispeciality Dental Clinic Usmanpura
Usmanpura, Ahmedabad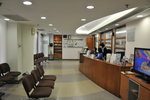 About Olive Pediatric and Multispeciality Dental Clinic Usmanpura
We at Olive Pediatric & Multispeciality Dental Clinic are the bunch of young highly qualified dentist who is constantly looking for the excellence in the dental treatment modalities...we are an organization with higher standard of cleanliness and sterilization, latest and quality treatment attributes , friendly staff, and state of the art infrastructure. Here at Olive, all dental treatments are rendered by the expert in the field with a master's degree from the some of the renowned dental institutes in India.
Clinic Address & Location
Olive Pediatric and Multispeciality Dental Clinic Usmanpura
GF 2 Today Square, Besides Patel Dughdhlay, Opposite Vidhyanagar School, Near NABARD, Usmanpura, Ahmedabad
My News Feed
/154163327962392/posts/2518588524853182/
Replacement of maxillary left canine with implant supported prosthesis(cement retained)
God is visiting the city today...keep it clean...keep it green...!!
Choose the right time to visit your dentist
Now in Maninagar also..
Visit your nearest branch for any dental issue...
Happy Navratri to everyone!!
Happy Raksha Bandhan to all !!
Dental Home Concept !!

Visit at Olive Pediatric & Multispeciality Dental Clinic for any dental problem
Olive Pediatric & Multispeciality Dental Clinic wishing you a Eid Mubarak.