Sushma Dental & Maxillofacial Surgery Clinic
Indira Nagar Lucknow, Lucknow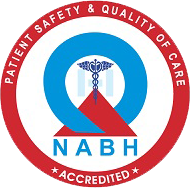 About Sushma Dental & Maxillofacial Surgery Clinic
Sushma Dental and Maxillofacial surgery center is a multispecialty clinic equipped with state of the art equipment and latest treatment modalities. Various consultants, who are highly skilled in the field of Oral & Maxillofacial Surgery, Hair Transplant, Facial Cosmetic surgery, Dental Implantology, Prosthodontics, Pediatric dentistry, Endodontics including General Dentistry are available to serve the patients with high quality of care.
The clinic also boasts about its patient relations, quality and affordable prizes.
clinic is centrally placed and has ample parking space.
Clinic Address & Location
Sushma Dental & Maxillofacial Surgery Clinic
Sushma Hospital, Faizabad Rd, Sector 8, Indira Nagar, Lucknow, Uttar Pradesh 226016, Indira Nagar Lucknow, Lucknow
Review & Ratings
Doctor are fully confident and able to manage any critical case.