Pandit Clinic
Shivajinagar, Pune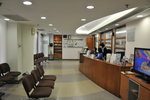 About Pandit Clinic
Pandit Clinic was established in 1984 by Dr. Mrs. Jayashree Pandit and Dr. Shrirang Pandit of Pune. The clinic has over the years, brought many firsts to Pune, India and also to the Indian sub continent.It has been the endeavor of Pandit Clinic to bring the best technology to their clients and patients – be it liposuction, hair treatment, eye treatment, dentistry or any other procedure. The clinic has some of the finest lasers in the world today, which are gold standards. It also has the largest experience of use of lasers on Indian skin and Dr. Shrirang Pandit is a regular faculty in many courses all over the world. The laser center at Pandit Clinic, Pune has been recognized for teaching by leading laser manufacturing companies like Lumenis, Ultrashape, and sound surgical technologies.
Dr Jayashree Pandit is pioneer in aesthetic laser medicine in India with more than 15 years of experience with aesthetic & hair reduction lasers. She is one of the senior most eye surgeons in pune with more than 30 years of experience in cataract surgeries, squint surgeries & blepheroplasties. She has more than 30 years of experience with contact lenses.
Dr Sharvari Pandit, Consultant Dermatologist and trichologist , has latest experience with aesthetic lasers & Cosmetology. Her areas of interest include hair regrowth, Aesthetic surgeries, Skin rejuvenation, Anti-ageing and Pigmentations. She has specialized in treatment for Skin diseases, Vitiligo treatments, Acne scar treatments and hair reduction using latest lasers.
Dr Vikram Pandit and Dr Pratibha Kukreja Pandit started the dental surgical unit at Pandit Clinic. Dr Vikram is a well trained Oral and Maxillofacial surgeon. He completed his international fellowship in Craniofacial surgery from Taiwan. His areas of interest include Oral surgeries, management of wisdom teeth, maxillofacial trauma, corrective jaw surgery, cleft lip and palate. He has also trained in surgeries for Obstructive sleep apnea (OSA) and snoring.
Dr Pratibha is a specialist pediatric and preventive dentist. She has trained exclusively in oral rehabilitation for children,adolescents and children with special health care needs. She completed her fellowship in advanced pediatric dentistry from Taiwan where she mastered in oral rehabilitation of children in General anesthesia/ sedation and dental management of children with cleft lip and palate.
Pandit clinic has a team of well trained and friendly staff, always welcoming and comforting our patients.
Clinic Address & Location
1306 Shivajinagar kamalja building off j.m. road near fab, Shivajinagar, Pune