Adarsh Dental Clinic , implant & laser center
Piplod Surat, Surat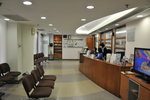 About Adarsh Dental Clinic , implant & laser center
Clinic Address & Location
Adarsh Dental Clinic , implant & laser center
2,3 krishnadham shopping center,Nr. Pragati Nagar, Piplod Surat, Surat
My News Feed
HAPPY GANESH CHATURTHI...
Dental Care Tips From Aadarsh Dental Care
Try these tricks for a younger and healthier smile
#perfectsmile @AADARSH DENTAL CARE, Surat, Gujarat
SAVE EARTH, AS IT IS THE ONLY PLANET WHERE YOU GET BIRTH.
Dr. Vijay patel is such a great dentist. I will not go anywhere else. No pain after any major work done. He knows what he's doing and is fast! Very clean clinic and respectable staff. He is super friendly and i highly recommend you to go there for any of your troubles about teeth..
Aadarsh Dental Care Implant & Laser Center and teams wishes all of you " Lord Mahavir Jayanti "
https://search.google.com/local/posts?q=Aadarsh+Dental+Care+Implant+&+Laser+Center&ludocid=3756431460802341319&lpsid=2173306773307080265&source=sh%2Fx%2Flocalposts&lsig=AB86z5WwXj2EFu0Wc9I4WP1ZEgFc
A beautiful and natural looking smile makeover
BOOK APPOINTMENT NOW:
Dr vijay patel | (M) 9825766676 | (W) 9428409129
Aadarsh Dental Care Wishes you all a very happy HOLI.
Play safe and dry HOLI.
Let us make our future now, and let us make our dreams tomorrow's reality.
#happywomensday
We give new shape to your smile with orthodontic treatment
BOOK APPOINTMENT NOW:
Dr vijay patel | (M) 9825766676 | (W) 9428409129
May the light of the diyas guide you on the way to happiness and success. Happy Diwali to you and your family from Aadarsh Dental Care
Book an appointment now to design a better simile.
A Very Happy Dhanteras to all...
Dussehra signifies the victory of good over evil. May all the evil around you vanish by the virtue of the goodness in and around you.
Happy Dussehra!
Dental Implants is the most significant dental innovation of our generation, Best long-term solution and lifelike appearance
May this Janmashtami bring happiness into your life and hatred will be far apart from your life.
Enjoy the festival with love on your heart and good wishes for others.
Happy Krishna Janmashtami!
We will always miss you Shri. Atal Bihari Vajpayee ji
25th December 1924 - 16th August 2018
Aadarsh Dental Care wishes you all a very Happy Independence Day!
Consult us today for all your dental worries.
Book your appointment now: 98257 66676
Kya apne bhi apki smile loose ki hai?
To gain back your smile book an appointment today.
Review & Ratings
Presents of Well equipped & veteran doctor make it beautiful & trustable dental clinic.
It was amazing experience...