Confidental Clinic
Vijay Nagar, Indore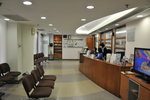 About Confidental Clinic
Confidental Clinic is a clinic in Vijay Nagar, Indore. The clinic is visited by doctors like Dr. Nidhi Prasad Rai. Some of the services provided by the clinic are Implant Prosthesis, Crowns and Bridges Fixing, Digital Smile Designing, Full Mouth Rehabilitation, Porcelain inlays and onlays.

You can request an appointment with doctors of Confidental Clinic on Kivihealth.com.

We are committed on providing undivided attention and care to each patient, making dental treatment a pleasant experience.
Clinic Address & Location
6, Lower Ground, BCM Heights, Opposite Indian Coffee House, Vijay Nagar, Indore