Dr Life Multispeciality Clinic
South City, Lucknow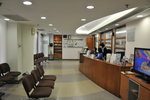 About Dr Life Multispeciality Clinic
Children are the future and the elderly are our roots. As a family clinic, we attach utmost importance to children and the elderly who are the cornerstones of every family. Safeguarding the health of your family is our utmost priority.

Our first stepping stone is at the state capital of Uttar Pradesh, Lucknow, where we have our experienced panel of doctors and healthcare specialists to attend to all medical needs of your family. Starting with consultation, diagnostics and treatment, we aim to meet all your healthcare needs under one roof.

As a digital clinic, we intend to bridge the distance between patients and qualified medical professionals And Yes, with every small step, we are growing our family of digital clinics to reach out to every neighbourhood.
Clinic Address & Location
Dr Life Multispeciality Clinic
A- 179 , South City, Lucknow