Dr. Somendra's Multispeciality Dental Clinic
Vaishali Nagar, Jaipur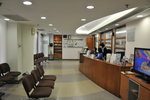 About Dr. Somendra's Multispeciality Dental Clinic
Clinic Address & Location
Dr. Somendra's Multispeciality Dental Clinic
1/543,basement, Mannat Tower, roshan path,opp. chitrakoot stadium gate (north). , Vaishali Nagar, Jaipur
My News Feed
Full mouth rehabilitation with all on 4 implant and bar supported dentures.

Beautiful work with pocket friendly prices. Excellent results. Permanent solution. At great discounted prices .
Review & Ratings
Wonderful is my review in one word for my experience. The way Dr somendra handled my dental problem was exceptionally good. The Dr is very well spoken very fine working .the overall treatment was very satisfying. I would like to give 5 stars for the level of hygiene . everything perfectly managed. Good wishes.
The all over experience of visiting Dr. Somendra was remarkable. I have switched to him from my previous dentist and I'm quite satisfied with the treatments and services that he provides. He is gentle in treatment as well as in his behaviour. He puts every possible effort to comfort his patients. His nature is quite friendly. And his diagnosis holds excellency and accuracy. The atmosphere at his clinic is comforting and soothing. His clinic is a very hygienic place.