Dr Teeth - Radhe Orthodontic and Multispeciality Dental Care
Anand Nagar, Ahmedabad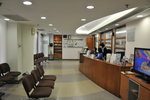 About Dr Teeth - Radhe Orthodontic and Multispeciality Dental Care
Smiles Change Lives
Clinic Address & Location
Dr Teeth - Radhe Orthodontic and Multispeciality Dental Care
311, Shahjanand Palace, Opp Rahul Towers, Near Seema Hall, Above JayBhavani Vadapav, 100 Feet Road, Anand Nagar, Ahmedabad
My News Feed
How Successful are #Dental #Implants?

#Dentalimplant #dentistry #dentaltreatments
Expose a greater amount of tooth structure for the purpose of subsequently restoring the tooth prosthetically.

#dentist #dentalrestoration #teethcrowns #toothcap
http://mydrteeth.in/services/scaling-and-root-planing/
Tooth tips for 2 to 7 year olds.

#toothtips #dentaltips #childdentalcare
http://mydrteeth.in/blog/oral-hygiene-tips-keep-teeth-clean/
What is #UltrasonicScaling? - Watch this video to know about ultrasonic #dentaltreatment and benefits of ultrasonic scaling.
#dental #dentistahmedabad
source: https://www.youtube.com/watch?time_continue=4&v=nnHRA_bLwN8
http://mydrteeth.in/services/root-canal-treatment-ahmedabad/
Did you know?

#dentist #dentistry #drteeth #dentistahmedabad
Did you know?

#dentist #dentistry #drteeth #dentistahmedabad
Tips to protect your child's Teeth

#childteethcare #pediatricdentist
What is #OrthodonticTreatment?

#braces #orthodontics
http://mydrteeth.in/services/dental-implants-ahmedabad/
http://mydrteeth.in/blog/how-root-canal-treated/
Kids Smile: Tooth Saving Tips for your child.

#kidsdental #kidsdentistry #pediatricdentist
https://www.facebook.com/mydrteeth/
#BestDentist: Read the testimonials written by our patients who visited the Dr. Teeth - Radhe Orthodontic & Multi-specialty Dental - Care.https://goo.gl/dtALX6

#DentistAhmedabad #testimonials #Patientreview
http://mydrteeth.in/services/braces-specialist-orthodontic-ahmedabad/
Tips for Keeping baby teeth healthy.

#babyteeth #kidsteeth #pediatricdentist #childrensdentistry
Types of Orthodontic Tooth movement

#Orthodontic #Orthodontictips #OrthodonticCenter
https://youtu.be/Tdtzx0QamoI
https://www.facebook.com/mydrteeth/
Tips for Good #OralHygiene During #Orthodontic Treatment

#orthodontistAhmedabad #orthodonticstreatment
KIDS SHOULD SEE THE DENTIST FOR THE FIRST TIME BY AGE 1.

#Pediatric #Dentistry #dentist
#OrthodonticTreatment is a way of straightening or moving teeth, to improve the appearance of the teeth and how they work.

#orthodontics #dentist #dentistry #braces
#DentalTips: How to Improve Your Dental Health

#oralhealthtips #dentalcare #dentalhealth
https://www.facebook.com/mydrteeth/
http://mydrteeth.in/blog/impacted-teeth-symptoms-diagnosis-complications-treatment/
Kids Zone: Five Tips for a Healthy Smile...

#Kidsdentalcare #healthysmile
How to prevent Gingivitis & Periodontitis.

#gingivitis #periodontitis #Oralhealth
Best #DentalClinicinAhmedabad: Contact Dr. Teeth for complete dental treatment solution at our dental clinic. - https://goo.gl/AahqyN

Mail to: dr.kaushaljshah@gmail.com
Call: (+91) 95371 94992

#DrTeeth
#PatientTestimonials: What patients say about our Dental Clinic. We pride ourselves on the high level of service and care given to our patients.

Read reviews and book an appointment online today at Dr. Teeth. - https://goo.gl/dtALX6

#dentalpatients #patientreviews #DrTeeth
Problems to Watch for in Seven Years Old

#orthodonticAhmedabad #PediatricDentistsAhmedabad
#Pediatricdentist
We all know that good #oralcare can lead to a lifetime of #healthyteeth and gums.

#dentalhealth
What Can You Eat with #Braces? - Basic guidelines for what to eat with braces through the months or years that you have them on.

#OrthodonticsAhmedabad #FoodandBraces
How to Brush Your Teeth: All children up to 3 years old should use a toothpaste with a fluoride level of at least 1000ppm.

#KidsDentalCare
Your Teeth Explained by #Colgate: Find out about your #teeth, their structures, the different types, ehat causes gums to bleed or recede and what you can do to help stop it.

#teethstructure
source: https://youtu.be/dpZ0Nv3uZqw
Tips to care for your implants from the #hygienist .

#Teethimplants
http://mydrteeth.in/blog/5-major-factors-affect-healthy-teeth/
http://mydrteeth.in/blog/5-major-factors-affect-healthy-teeth/
Advanced Dental Care for your baby's teeth.

#babyteeth #childdentalcare #babydentalcare
#RootCanalTreatment: Aims to clean, shape and fill the entire root canal of a tooth.

https://youtu.be/MfUWmeA4kjI
Oral Hygiene Tips.

#oralhygiene #dentalhealth #healthymouth #drteeth
http://mydrteeth.in/services/
http://mydrteeth.in/blog/how-root-canal-treated/
http://mydrteeth.in/blog/oral-hygiene-tips-keep-teeth-clean/
http://mydrteeth.in/blog/impacted-teeth-symptoms-diagnosis-complications-treatment/
Tips for healthy #babyteeth

#dentalhealth #DrTeeth
Tips for #HealthyTeeth: Here are six simple things you can do to help lower your risk for tooth decay.

#Dentalcare #dentalcheckups #DrTeeth
Ahmedabad #DentalClinic: MyDrTeeth provides comprehensive care including #dentalcheckups, cosmetic dentistry, dental implants & #orthodontics. - https://goo.gl/uuguPS
Review & Ratings
Dr. Meera is a very calm n intelligent doctor....Thank you for being so patient with me doctor. I know I had lot many questions but u answered all my questions n treated me so well....You deserve my heartful thanks!!!
very satisfied with the services
Such a great experience. Very friendly doctor. Took all the time to go over my questions. I left the clinic already feeling much better. Thank you!