face value clinic
mira road, Thane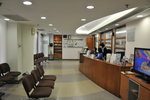 About face value clinic
We are team of experienced doctors with everlasting vision to serve, learn and expand. Over the period of 7yr we have successfully learnt the crux of sustainability, and that is 'Up gradation, Quality work and Post service support'.

Each year significant advancements are made in the area of hair loss. We are proud to offer our patients only the very best and latest technology and techniques. That means you get the best hair restoration and hair replacement solutions which will increase your satisfaction and confidence.

At Face Value all of our staff receives constant education and training. All technicians are licensed and certified. As such, they are highly knowledgeable, experienced, and cater to each individual. This means that you will receive the finest in surgical hair restoration and will leave our clinic feeling fully satisfied. As part of our commitment to our patients, we offer completely private consultations and work areas allowing patients to discuss their goals, expectations, and desires.

Our mission is to provide our patients with a safe and comprehensive treatment plan to obtain the best results in hair transplant surgery.
Clinic Address & Location
face value clinic a2-104 prabhakar chs ltd shanti nagar sector 4 opposite sector 11 beside jyoti stationary mira road east , mira road, Thane