JASANI DENTALSPECIALTY CLINIC and ORTHODONTIC CENTRE
Adajan/Varacha, Surat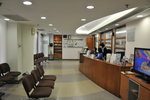 About JASANI DENTALSPECIALTY CLINIC and ORTHODONTIC CENTRE
Clinic Address & Location
JASANI DENTALSPECIALTY CLINIC and ORTHODONTIC CENTRE
Review & Ratings
Your go- to destination for any dental ailment, The doctor was very welcoming and friendly, the staff was also polite and respectful, Impressed by the hygiene of the clinic, Grateful for the services received, Highly recommended.
shivani Hiteshbhai paghadar .
I feel better after treatment. In last two year i have no any problem in teeth. Thank you sir for your treatment.